Jenna Elfman's Short Haircut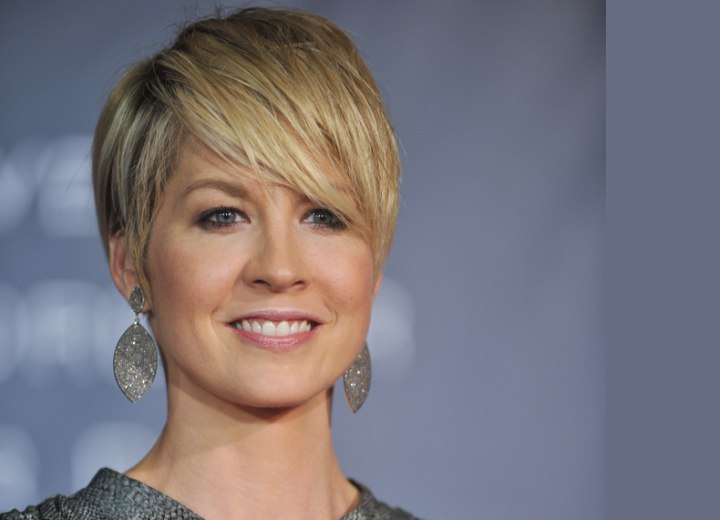 ↓ More Photos ↓

Jenna Elfman wears short hairstyles well as she shows at the "In Time" Los Angeles Premiere event on October 20, 2011. Her short hair shows off a shaggy look. Most of the hair on the left side is combed forward to introduce volume and a sassy and chic appearance.



Bangs are created and fall heavily on the forehead to caress the top of the eyes in allure and beauty. On the right side of the head, her short haircut displays bare ears and long side burns. The hair is cropped at the nape of the neck with an even cut.

Her blonde hairstyle is the perfect match for her long earrings. Wearing a black and silver collarless buttoned down dress with sash around waistline, her hairstyle looks even shorter. Black stockings and bootie like shoes with a black purse and fashion ring on the right finger complete her attire.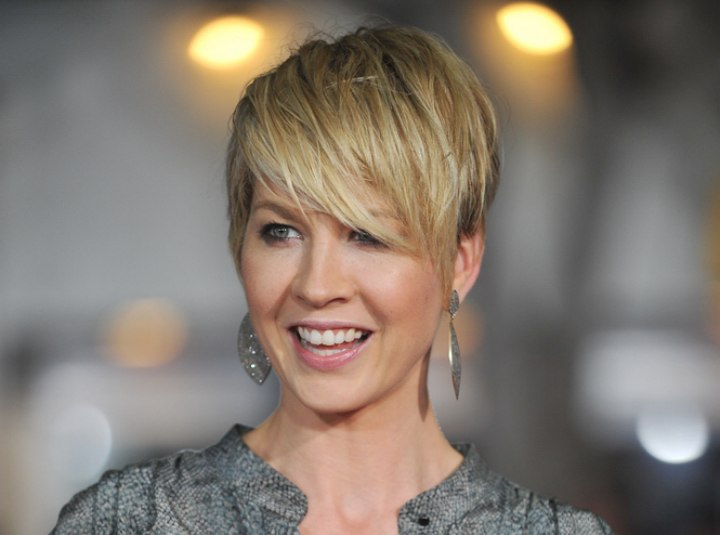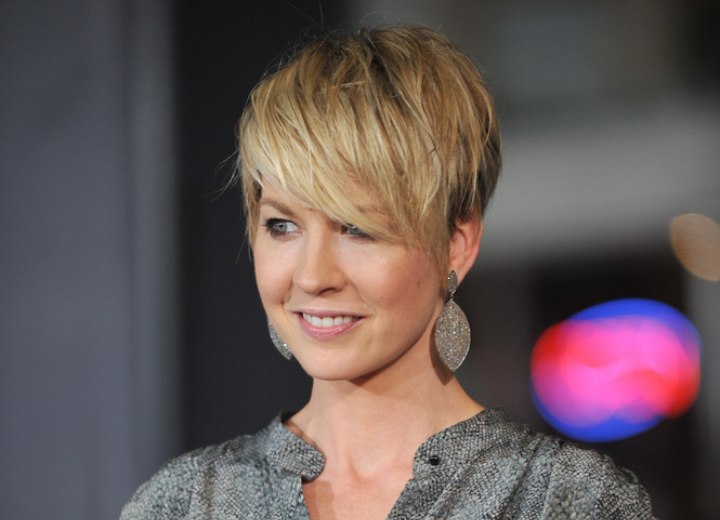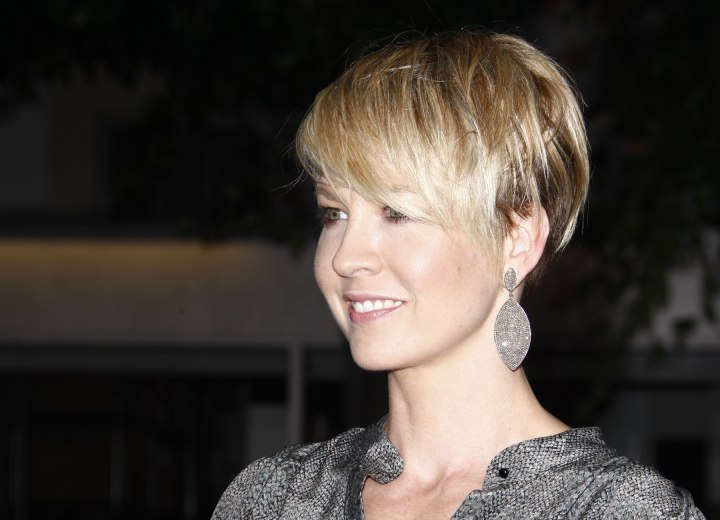 See also:
Short celebrity hairstyles
More Jenna Elfman hairstyles