Janet Montgomery's Updo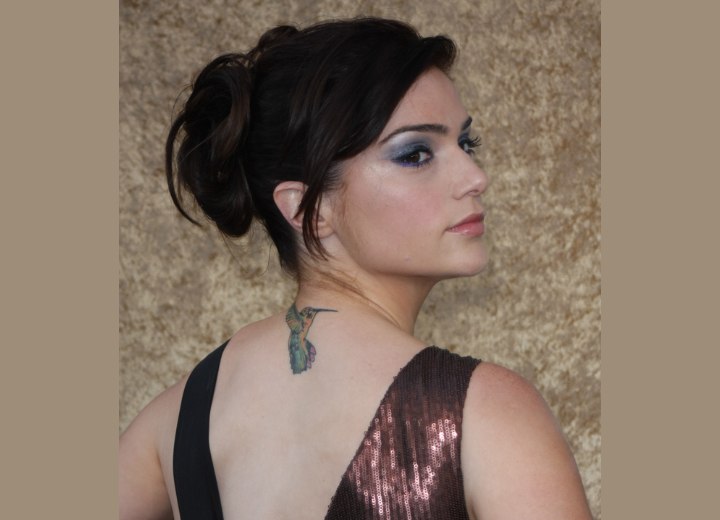 Click to enlarge

Janet Montgomery was at the June 16, 2010 season premiere of "Entourage" and wore her dark hair up with a sculptured figure eight chignon in the crown of her head. Her top was combed over to lace around her face.

Janet's hairstyle is a tasteful example of formality. History tells us that long hair always looks better in an updo when attending a dressy event no matter your age.

We can tell Janet likes blue eye shadow and I've got to say, it really looks good on her. She has long generous eyebrows that display the exquisite beauty and mood of her eyes. There is eyeliner and mascara, a little color on her cheeks and a flesh colored lip tone. Is that a hummingbird I see?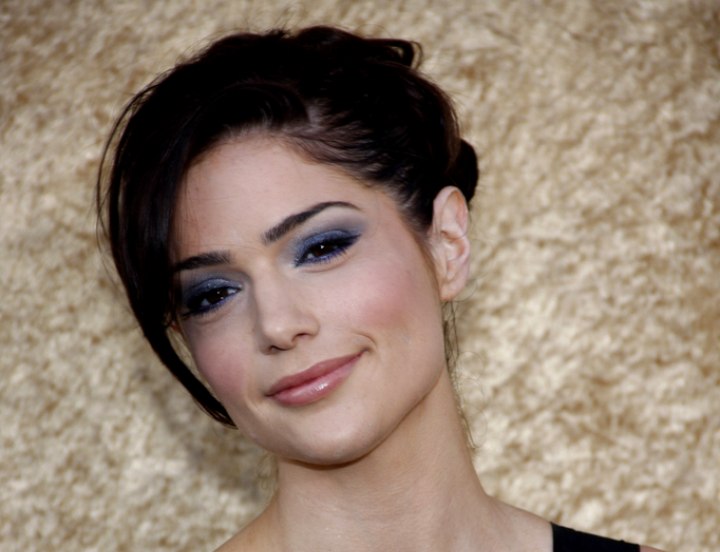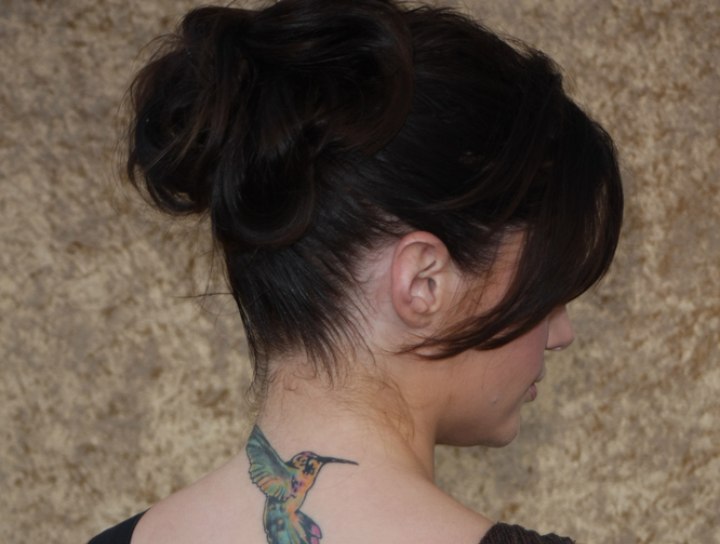 More Janet Montgomery Hairstyles