Isabel Lucas' Bob-Like Updo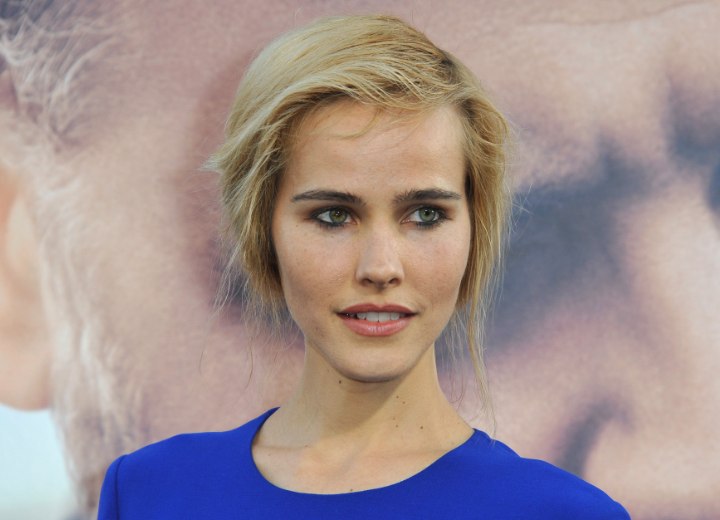 (Scroll down for more photos ↓)

Australian actress and beauty, Isabel Lucas attends the Los Angeles Premiere of "The Water Diviner" on April 16th, 2015 giving us a lovely blue ensemble, no doubt bringing out her gorgeous eyes and fooling some with her bob-like updo. Like most, blonde is not Isabel's natural hair color (notice her dark eyebrows and root color) and if you are looking to go from dark to light, like Isabel it's easy with Redken's level 9 pale blonde hair color.



This is a fun updo that can give the appearance of a bob like hairstyle from the front. If you want to be fun and fool people from the front, like Isabel just follow the succeeding tips and tricks from the stylists here at Hairfinder. Begin on freshly shampooed hair (we recommend Redken's Blond Glam line for blondes) and then apply a smooth down serum. Next blow dry the top and front sections until completely dry (it's okay if the back is still wet).

Grab and gather the hair in the back, like a ponytail but make sure to leave a few tendrils down in the front to give that bob like appearance. Then begin to twist (make sure hair is loose on the sides to help mimic a bob) and then secure with a decorative barrette. Put in a few bobby pins for further security if needed. You will want to generously spay with something that has a fair amount of holding power to finish up this fabulous faux bob updo!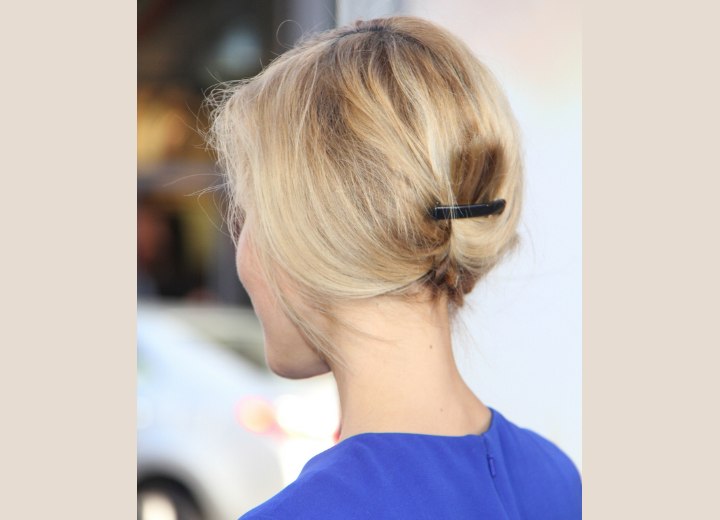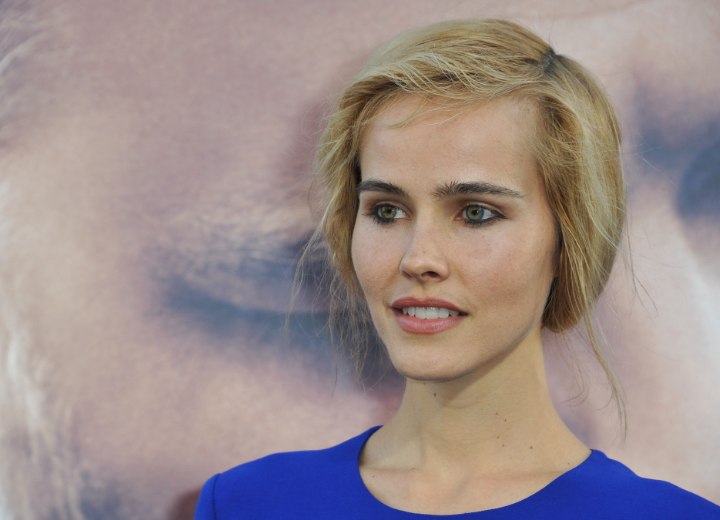 Photos by PR Photos

See also: More celebrity hairstyles