Helen George's Feathery Pixie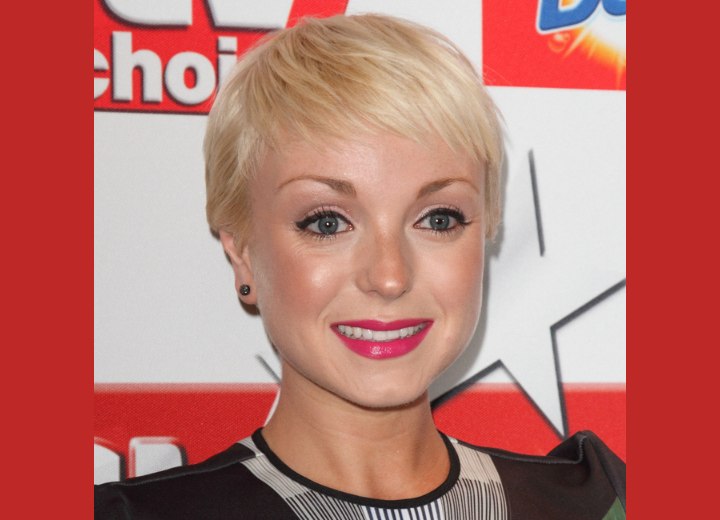 (Scroll down for more photos ↓)

The British actress Helen George showed up in powder blue pumps, a very futuristic dress, and a platinum pixie at the TV Choice Awards in London (September 9th, 2013). She even carried a hot orange pocketbook! She definitely wasn't afraid to take a fashion risk.



The star is known for her role starring as nurse Trixie Franklin in the British television series "Call the Midwife". With her petite features we think the sweet star's outfit overwhelmed her but nonetheless we really enjoy her short, feathery pixie.

The actress' hair texture is extremely fine so it looks quite full when cut so short. Her heart shaped face is the perfect accent to this short crop as well. Strands are tapered around the ears and neck and her baby fine strands are blended up beautifully to slightly longer strands on top. Her hair is razored around the face for another soft and feminine finish.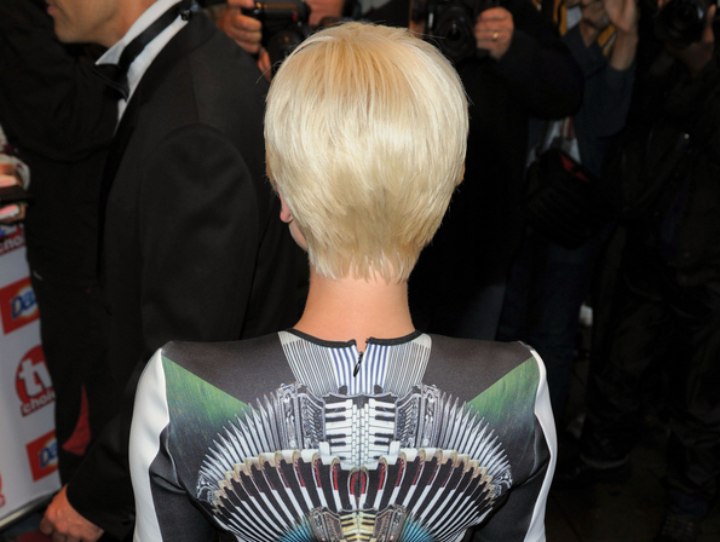 When hair is so fine, a pomade may be too heavy or greasy. A light spray wax may have been used or even a light mist of hairspray to polish off the look and add some texture without weighing it down.

Helen's entire head of hair was lifted with bleach and toned to remove any yellowy or brassy tones. The result is a superb example of platinum perfection. Bleach often changes the texture of the hair slightly and can actually give it some grit that may be helpful for baby-fine haired ladies.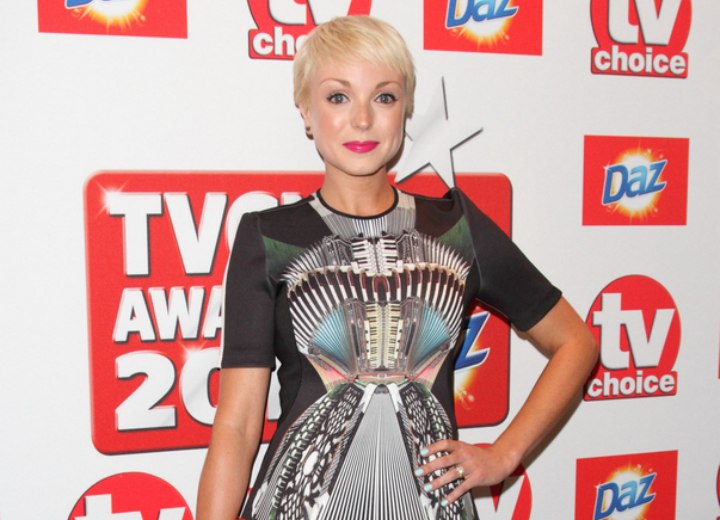 Photos by PR Photos

See also: More celebrity hairstyles