Hair Pulled Back in a High Ponytail

Supermodel Heidi Klum brightened up the American Music Awards on January 13th, 2003. Her colorful blue, turquoise and pink dress worked great with her tan and brought a lot of sunshine with it. Heidi sports a warrior princess hairstyle that shows all it's elaborate finesse from the side.

A high ponytail was created by tightly pulling back the sides, but adding volume and a twist to the top portion. What makes for a great silhouette from the side is a little unusual from the front where one only sees and extraordinarily high and puffy crown and a couple of short tendrils on the sides.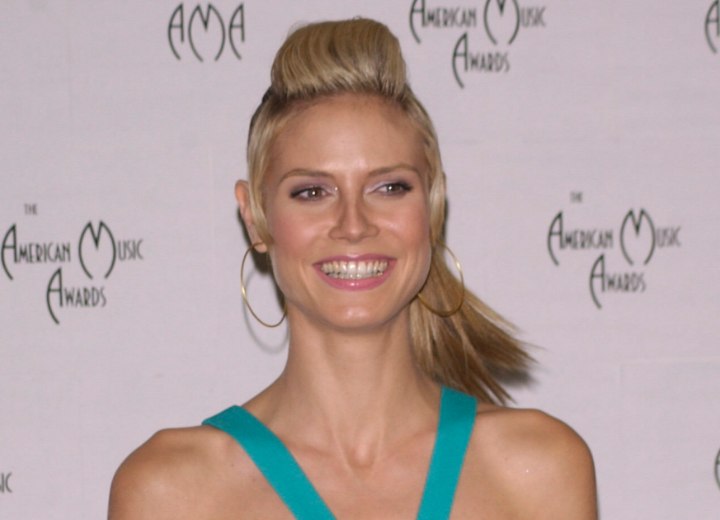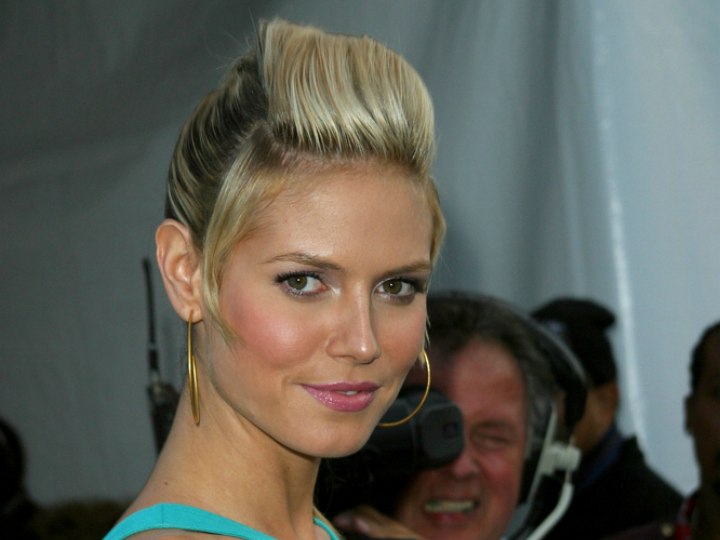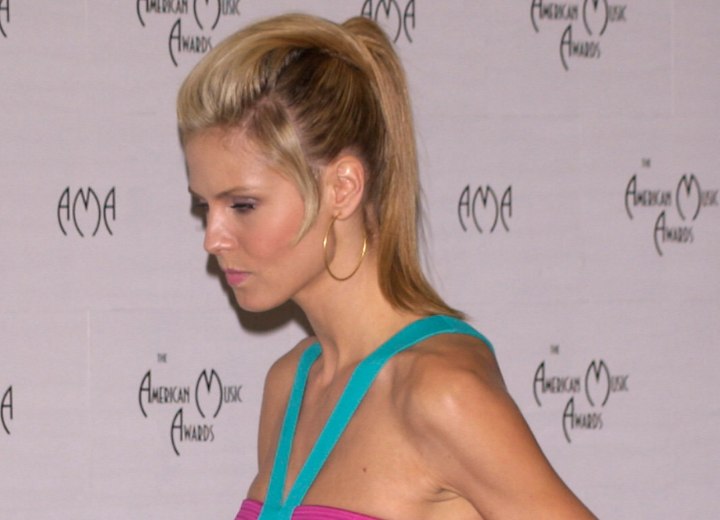 Related Post:
More Heidi Klum Hairstyles