Heidi Klum's Hair Pulled Back

Who showed up at the Los Angeles premiere of "The Back-up Plan" on April 21, 2010 but Heidi Klum and looking gorgeous as ever, even with her hair severely pulled back into a knotted bun in the back.

We can see the golden highlights that were placed in Heidi's hair over her brown hair and how the blonde has made a difference in her appearance. Few people can wear their hair like Heidi because many of us were not born with that beautifully long neck or exquisitely high cheek bones.

We can see why she is such a big demand on the runway. She keeps her eyebrows light and arched into a roundness. There is a light smoky ash hue for her eye shadow and on the lower lid there is a light sandy tone.

Her obvious color of bronze favor over blush is a good pick because of her light tan. Heidi doesn't have the lush mouth that is so in vogue today but she definitely keeps her own in a pink flesh colored tone.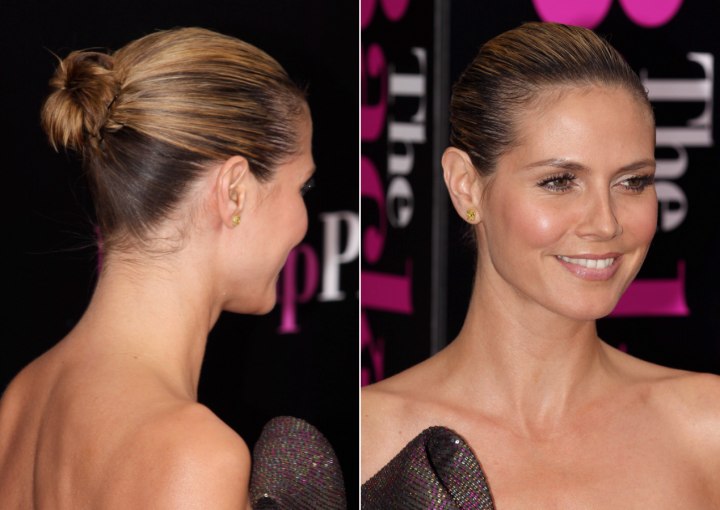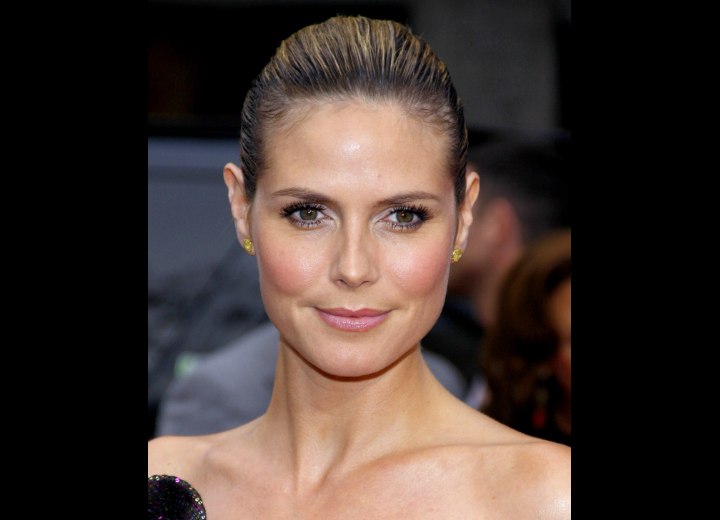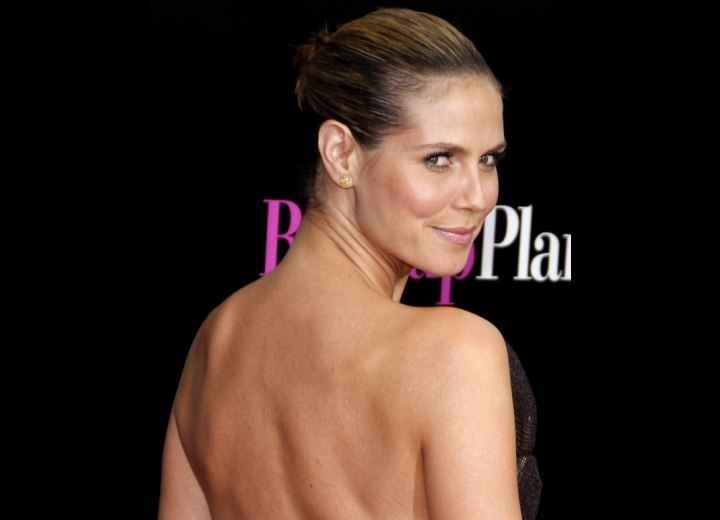 Related Post:
More Heidi Klum Hairstyles