Hair Touching the Shoulders

Heather Graham with mid-length hair. Wearing long golden blonde layers that just touch her shoulders brings complimentary perks to her face and angular jaw line.

Her hair color is a golden beige. Slight darkening blonde at the root area that reveals her touch ups could be from tints and not bleach. Her natural hair color is most likely a medium light brown to a dark blonde.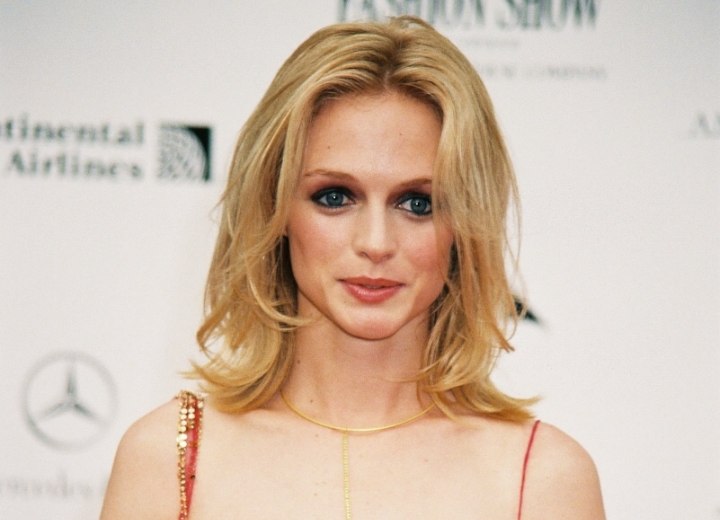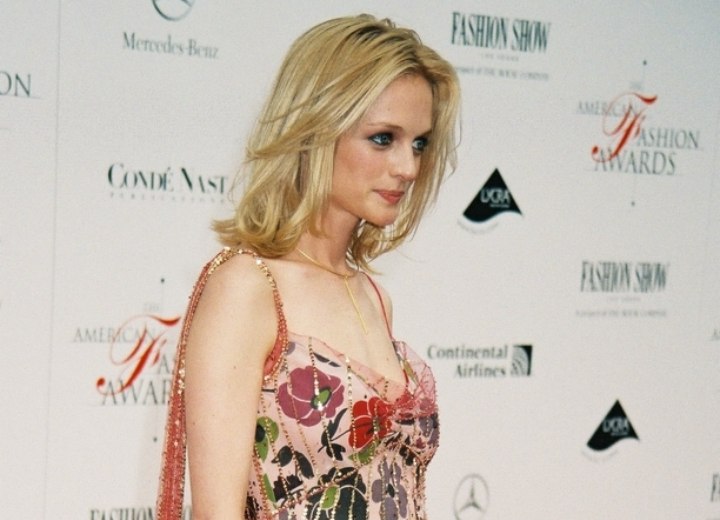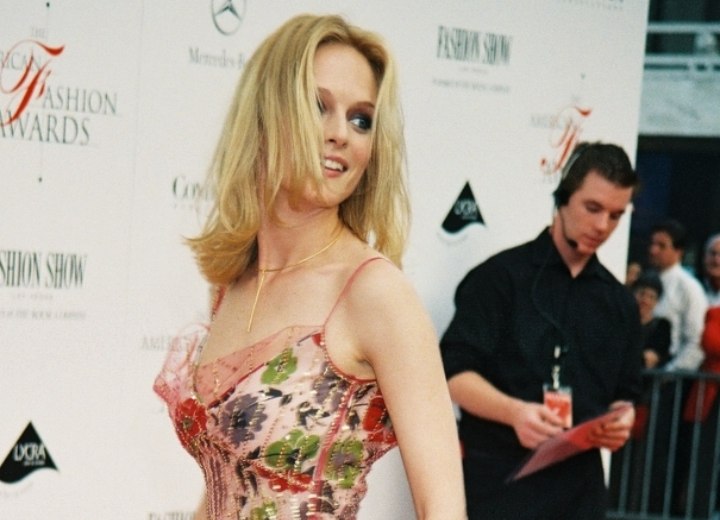 Related Post:
More Heather Graham hairstyles