Gwyneth Paltrow - Short Bob haircut

At some time or another, there has probably been a time when you have had a bob hairstyle or considered getting one. There are so many variations of the tried and true haircut and we think the photo here is a great example and worth highlighting. Gwyneth Paltrow wore this sweet bob haircut back in the nineties. She attended the world premiere of her movie, "Great Expectations" in 1998.

This super sleek bob is a timeless classic and almost reminiscent of a Great Gatsby moment. Gwyneth's icy blonde locks are ironed out to pure perfection. The cut is tapered around the chin very precisely and her bangs are pinned to the side to open up her face. The layers are cut only to help round out the bottom perimeter, otherwise the hairstyle is very sleek and full. The ends are cut bluntly for a nice crisp shape.

Paltrow has tried many different hairstyles throughout the years but she has always been a blonde. Her light colored strands are very cool but there are a few golden pieces placed throughout her head of hair to add some warmth. Light colors always seem to complement light eyes and skin tones well. Gwyneth is no exception and she has always worn this light blonde shade incredibly well. We also think it's worth noting how fabulous her crisp and simple short haircut goes with her simple yet stunning dress. Bravo!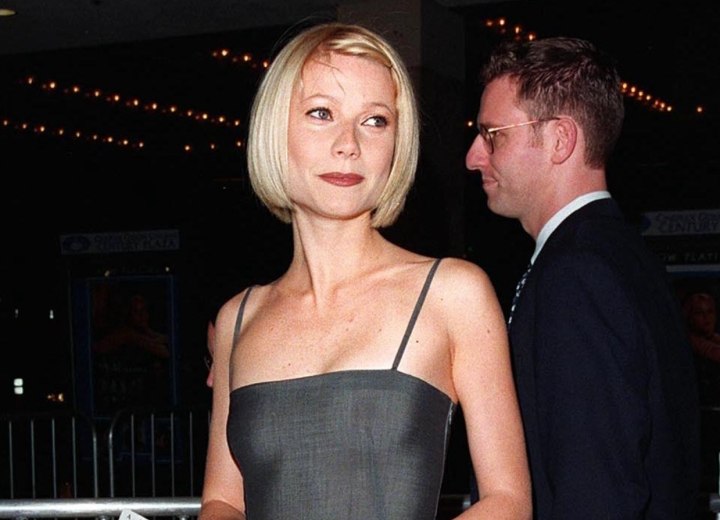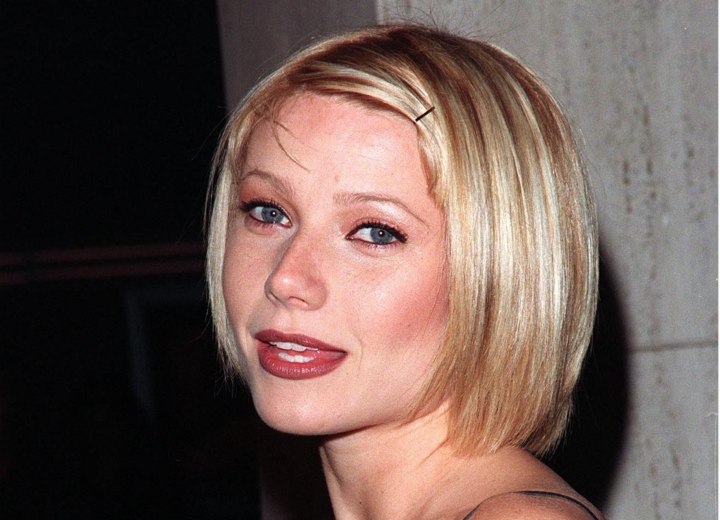 Related Post: More Gwyneth Paltrow hairstyles
Photos: Featureflash / Shutterstock