Gwendoline Christie's Short Bob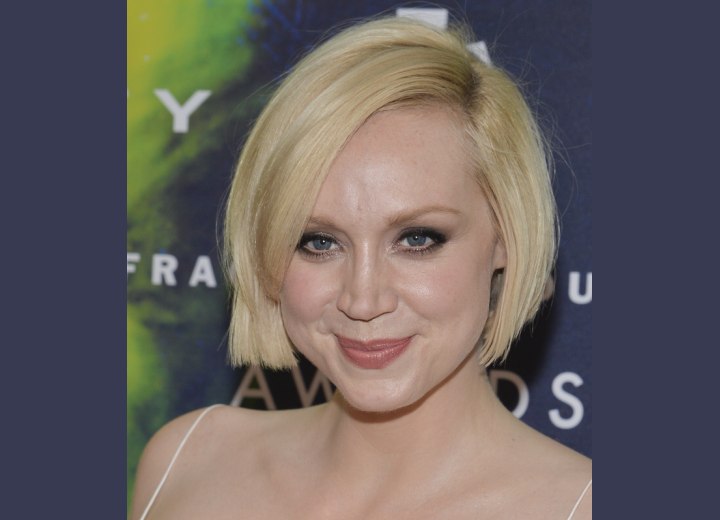 ↓ More Photos ↓

Here we have Gwendoline Christie at the 2014 Fragrance Foundation Awards in New York City on the 16th of June, 2014. Gwendoline's hair is cut into a short bob, with a fringe that is layered to the side, so that it connects with the right side of the bob. This is also a nice idea to use when you're growing your fringe out again. Gwendoline's hair is naturally thin, with just a bit of a kink.



To achieve this look yourself, apply a heat protector and blow-dry lotion to wet hair before your blow dry your hair. You can achieve this slightly curled in style by either using a large blow-dry brush or a straightening iron, depending on which option you prefer and feel more comfortable with. By using the large round brush, you will achieve more volume. If you prefer the straightening iron, you will get a more flat, sleek look.

Remember to blow dry the hair completely dry first and curve the flat iron slightly inwards at the tips of the hair to create that slightly curved style. Whether you opt for the brush or straightening iron, section your hair off with clips and work from the back to the front, systematically styling sections of hair. To complete the look, you can use a shine spray to add shine and dimension to the hair.

Gwendoline's hair is a warm, vanilla blonde, which suits her light complexion and eyes nicely. She has naturally light hair, making for easy color-maintenance. She has an oval-shaped face and strong cheekbones, which is complemented by the modern cut.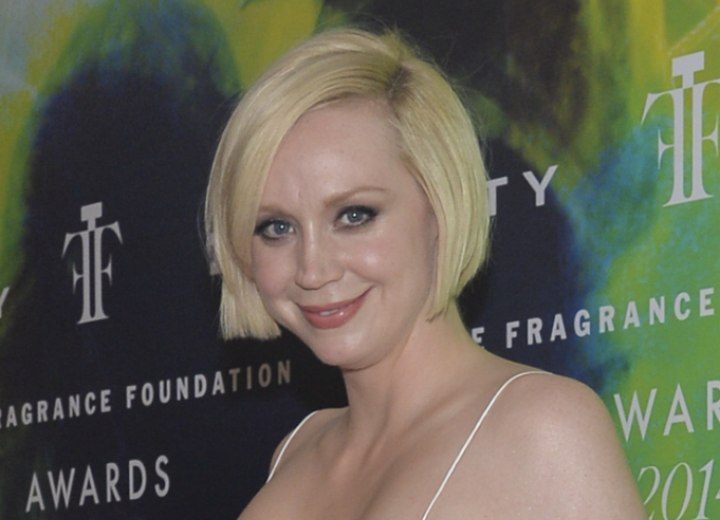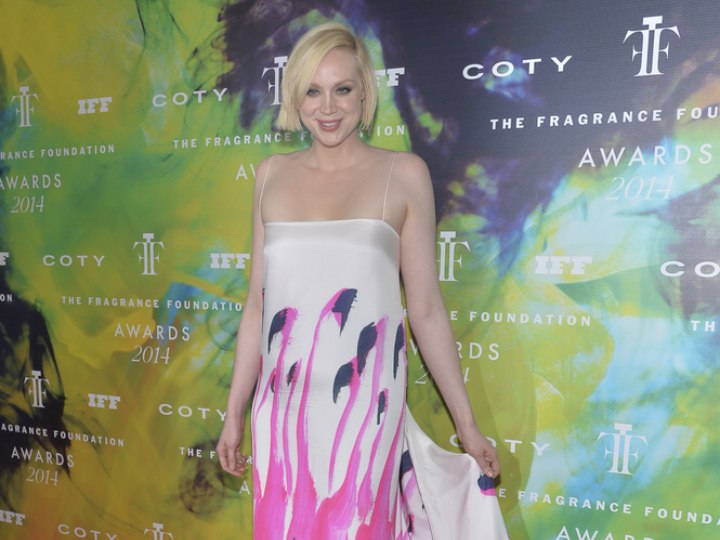 See also:
More celebrity hairstyles