Gwen Stefani - Low Twisted Bun

"Ever since she came on the scene Gwen has been pushing the fashion envelope. How can we remember a time without her fierce and bold presence? We absolutely love Gwen Stefani's trend setting fashion sense and style. She is a true inspiration!

Here she is photographed when she attended the Annual Gala "The Artist's Museum Happening" back on November 13th 2011 with her rock star husband Gavin. What a gorgeous couple! Gwen looked absolutely stunning with her black mini dress and sparkle accents. It's crazy to say but even this bold dress is a little bit tame for the wild rock star.

Gwen's hairstyle however does not disappoint and she shows off a fun twisty updo with her light colored locks. She is certainly known for her platinum blonde hair. Here she wears the pale locks back into a low twisted bun. Hair is parted deeply to one side and then slicked back into a low ponytail.

The cool details of the twists on the side of the head are great. Hair is then twisted tightly until it rolls up into a bun and then is secured with bobby pins. Blonde colored bobby pins are used instead of traditional colored black ones. Bobby pins come in many shades and sizes to help create the perfect customized look for any hair color or style. Hair was probably about shoulder length at least to be able to create this fun and unique hairstyle. Be inspired and rock it!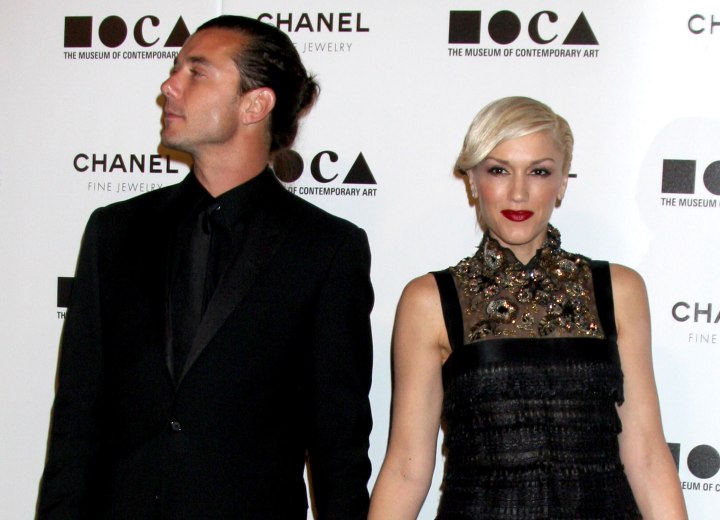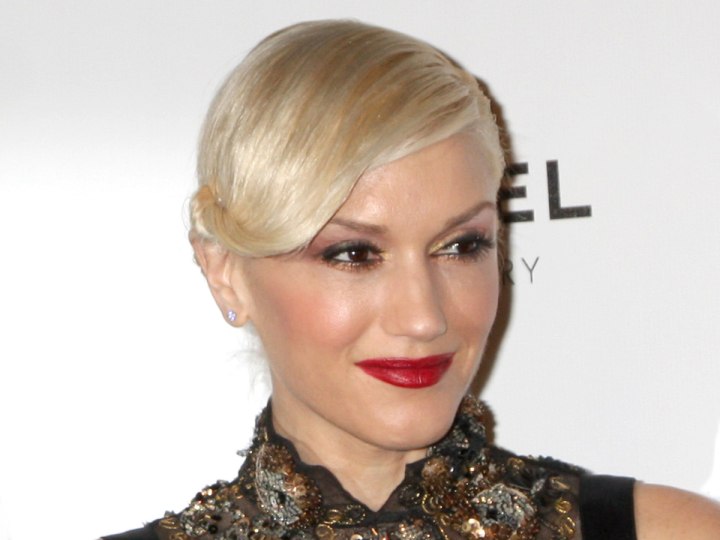 Related Post: More Gwen Stefani hairstyles
Photos: S.Bukley / Shutterstock