Lush Waves and Curls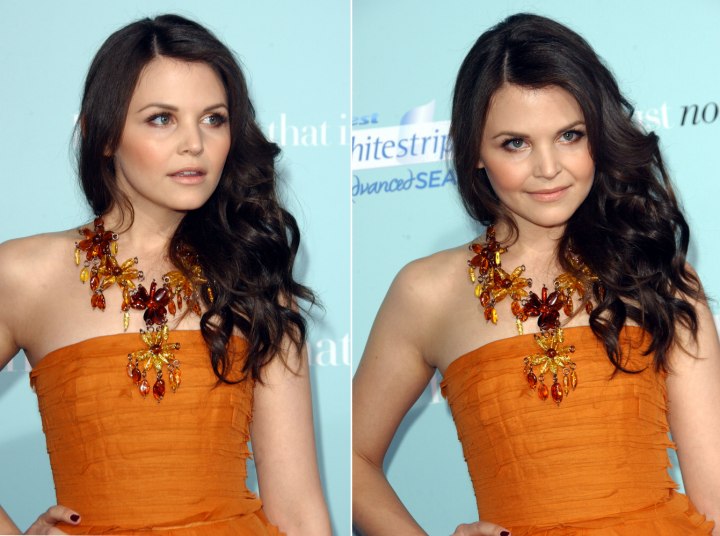 ↓ More Photos ↓

Five years later, on February 2nd 2009, it looks like Ginnifer Goodwin has slimmed out and changed her looks completely. This time, her part is over on the other side and is straight and even.



The long hair has been cut in long layers and all her hair has been combed back and around to the one side to bring the mass grouping of lush waves and curls that cover her shoulder.

Ginnifer's eyes even look different. What has she done to herself, besides lose weight? Her eyes look bluer; perhaps she is wearing contact lenses now. Her makeup still looks light; the blush is blended in well, penciled brows, lashes and mascara, light and smoky shadows, eyeliner and light pink lip tint. We've got to admit, the gold and the deep orange necklace looks absolutely stunning on her!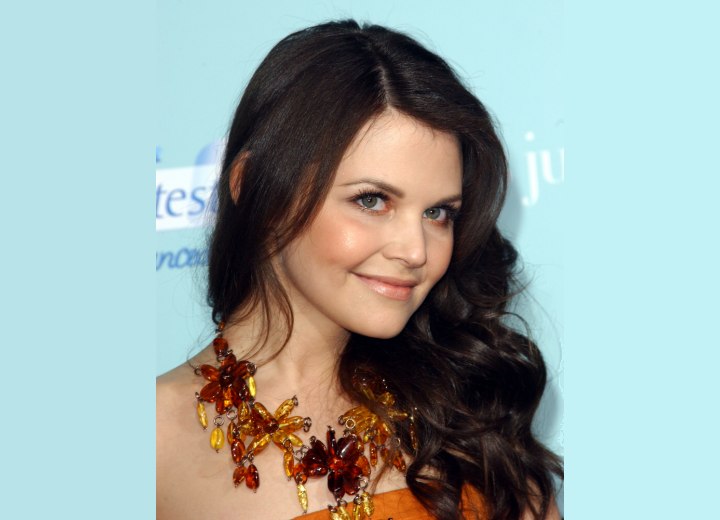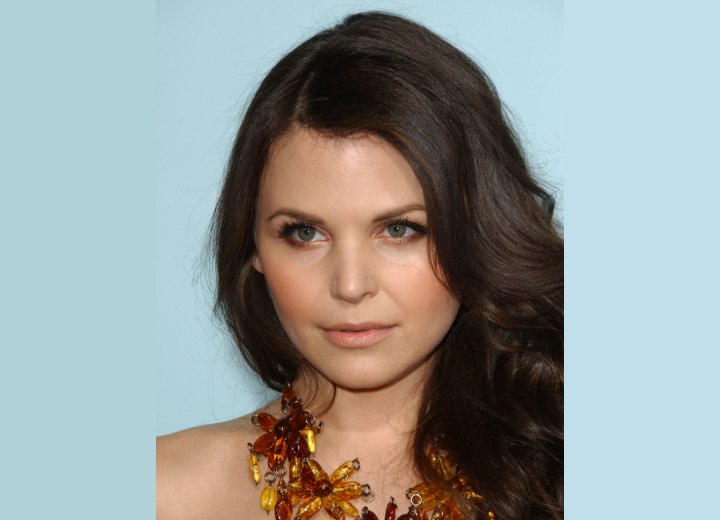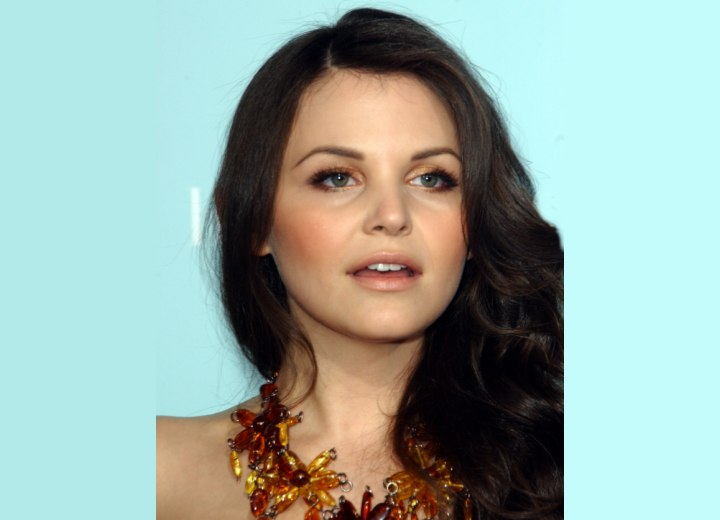 See also:
More Ginnifer Goodwin hairstyles