Long Hair Flowing Freely

It was her winning night at the Emmy Awards on September 18th, 2005. Felicity Huffman had a breathtaking arrival at the red carpet in her equally red, gemstone studded gown.

Both the dress and her hair had a hint of a late summer romance in the time of renaissance but were at the same time very modern. Her gorgeous long hair was allowed to flow freely with its big curls and generous, long layers. It was just tamed by one strand on each side that was twirled and pinned under the rest of the mane at the back of the head.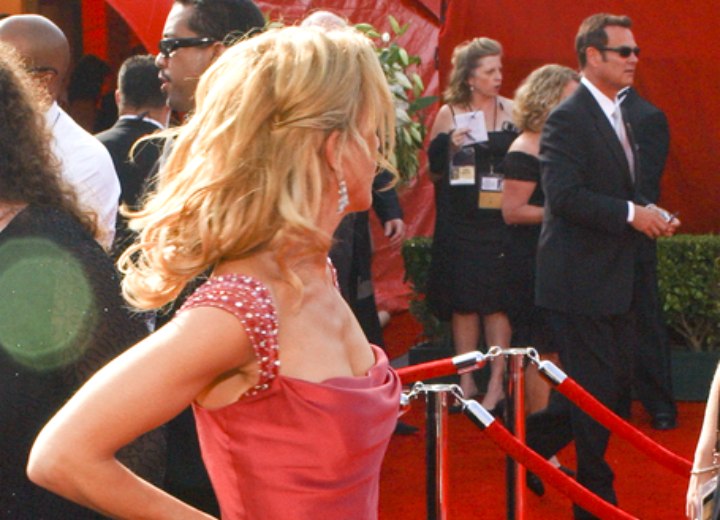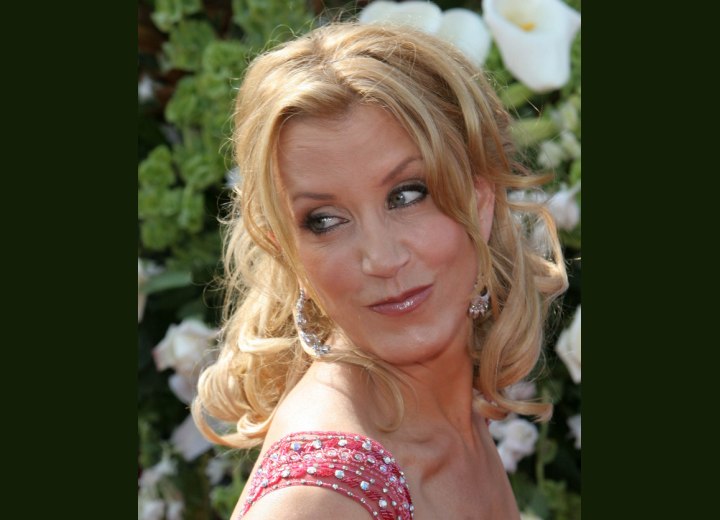 Related Post:
More Felicity Huffman hairstyles