Half Over the Ears Hairstyle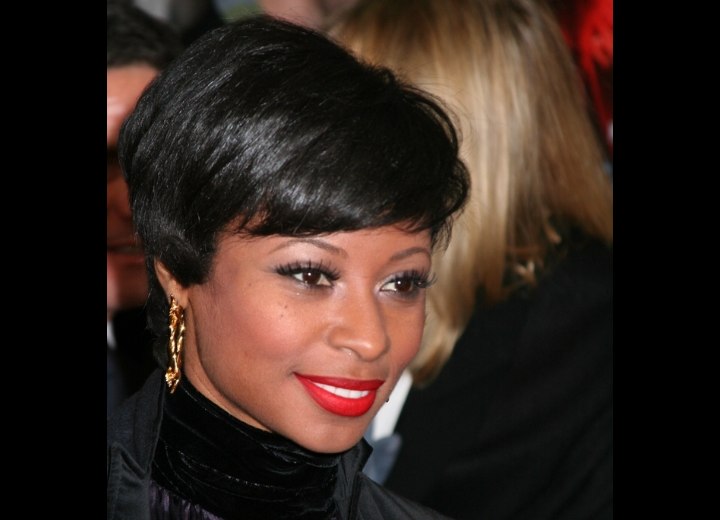 (Scroll down for more photos ↓)

Fatima Robinson attended the Dream Girls New York Movie Premiere in 2006.



Famous celebrity choreographer Fatima Robinson was once a professional hairdresser for a short while. Her longing and yearning to dance set the stage for her future career.

She styles her hair short, sensible, perk and very cute. Her back is cut close to her neck and clipped up. The crown is also in layers bringing a slight puff. Her top is short and smoothly flows together toward the sides laying over only half of her ears.

An authentic and gracious look reveals her quaint earrings.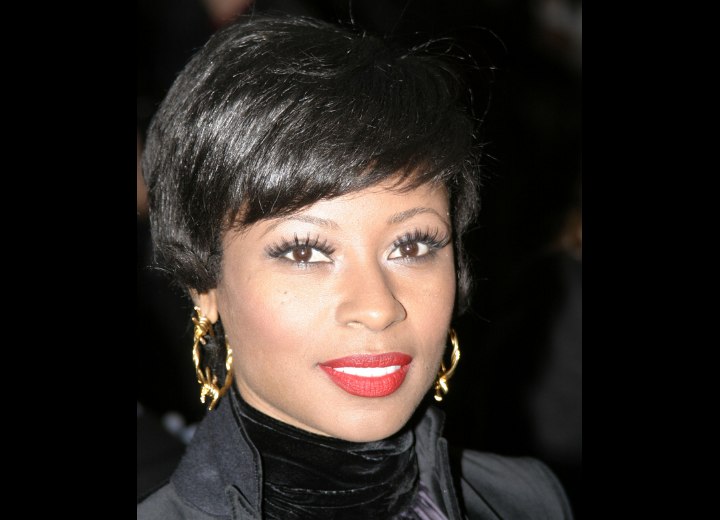 Photos by PR Photos

See also:

Short celebrity hairstyles

More Fatima Robinson hairstyles