Fashionable Short and Messy Hairstyle

At first when we looked at Evan Rachel Wood she appeared to be wearing her hair high on the top and close to the sides, then we looked again and lo and behold her hair was cut short along the nape and brought up right into her crown.

One such thought about the styling of today is how messy is quite fashionable. Crowns are no longer important to be round but proudly flag their cowlicks. One large straight slip of hair along the sides frames the model's cheeks and dark eyes.

Evan wore her short hair to HBO's "True Blood" Season 4 Premiere on June 21, 2011. Her make up was applied in a flawless cake with fine/medium darkened eye liner, smoky shadow, eyeliner, lashes and mascara. There was a hint of blush and her smiling mouth wore a light pink lip tone.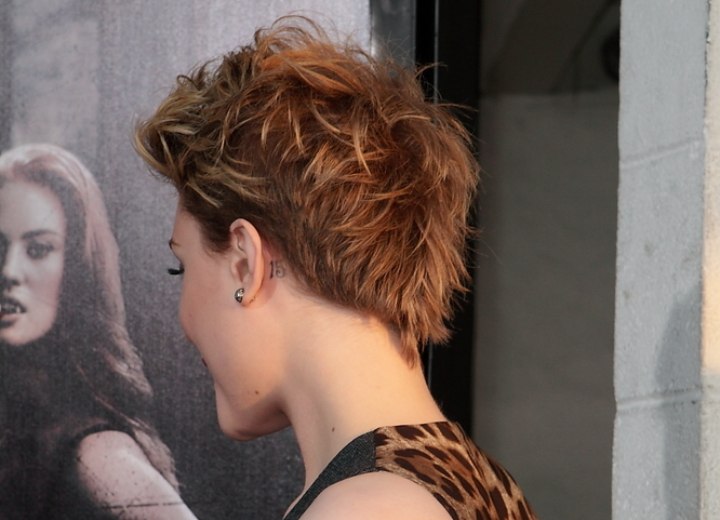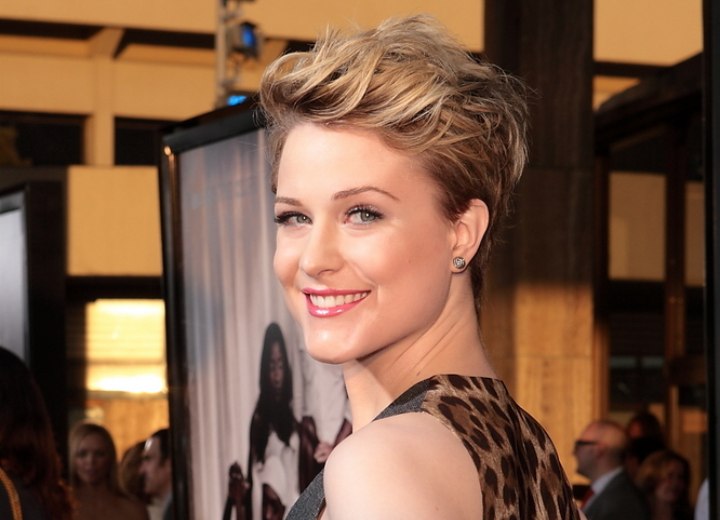 Related Post:
More Evan Rachel Wood Hairstyles