Shoulder Length Hair with a Flip
Eva Mendes began working in commercials, music videos, soap operas and finally films. Here we see her at The Ghost Rider Photocall in Madrid on January 29th 2007.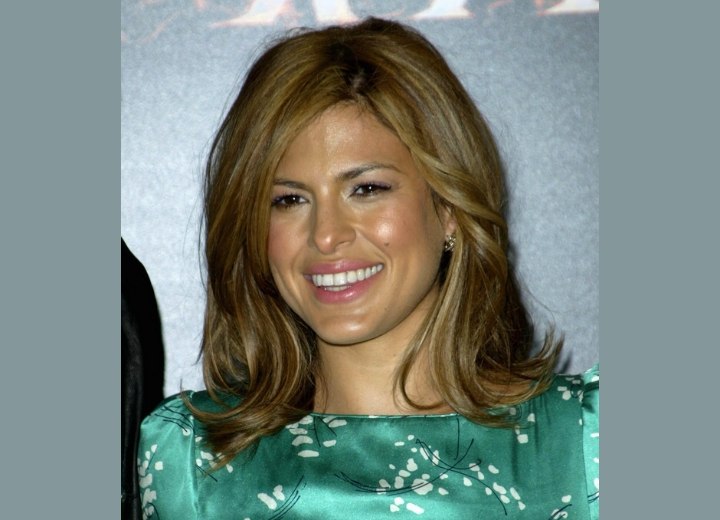 Click to enlarge

Smiling and posing, we see straight shoulder length layers in her multi colored hair. Blow dry your hair with a large round vent brush, tilting up on the ends to arrange the flip you see in the picture.

Should you see this not working for you, use a few hot rollers along the bottom of the hair curling upward. Use your large tooth comb to bring out the style, apply gloss and spray. This is a very comfortable medium long hairstyle!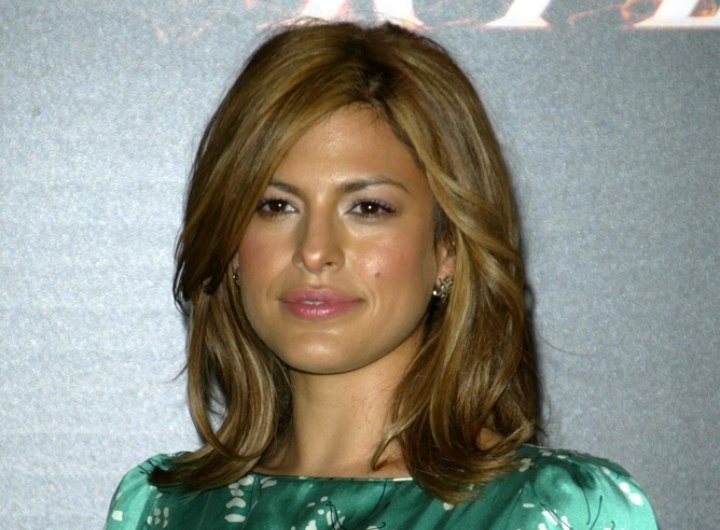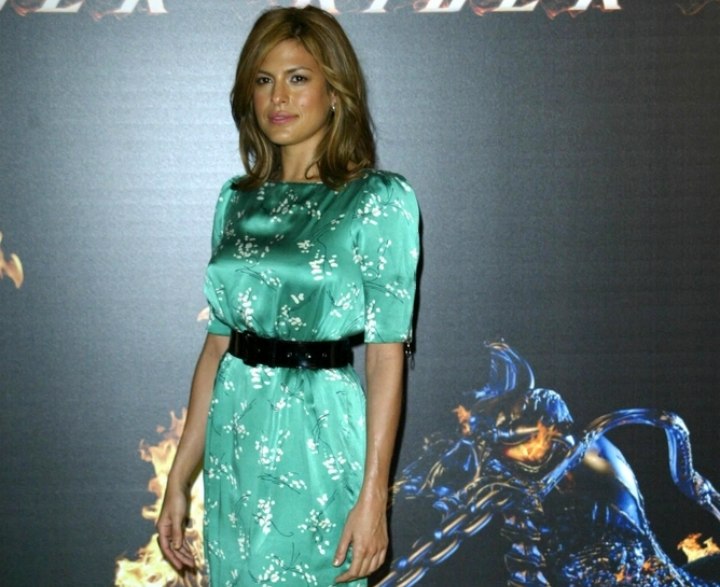 Related Post:
More Eva Mendes hairstyles