Eva LaRue Wearing a Hat

Eva LaRue looked super cute when she showed up to the premiere of "Happily N'Ever After" on December 16th, 2006. Even though she's wearing a hat, her hair looks great! Who knew? And we thought you only needed a hat to cover up a bad hair day.

The color and the over shoulder length haircut look flirty and fun. Hair is blown out for a soft, wavy effect and gives the overall style a casual vibe.

The length is cut several inches past the shoulders and has tons of layering! The layers help add shape and depth to the cut. The layers also help take out bulk from the hair and keep it light and whimsical.

The creamy caramel color has some lighter flecks of blonde and deeper shades of chocolate swirled in for a gorgeous overall color. Eva has short side bangs that peek out a little from under the hat.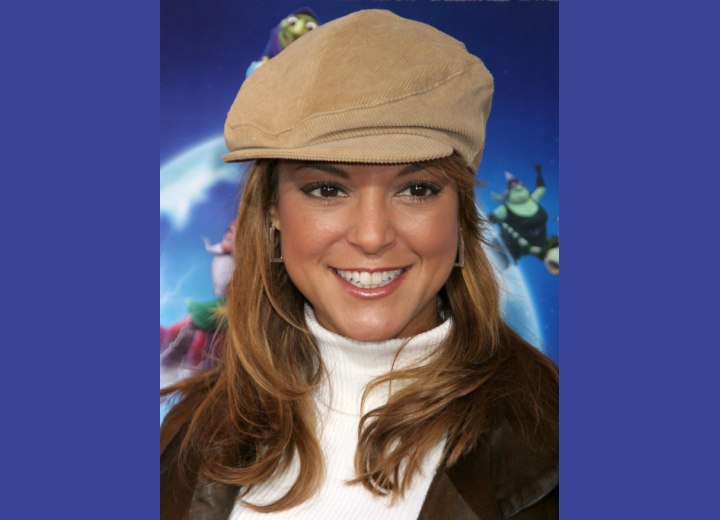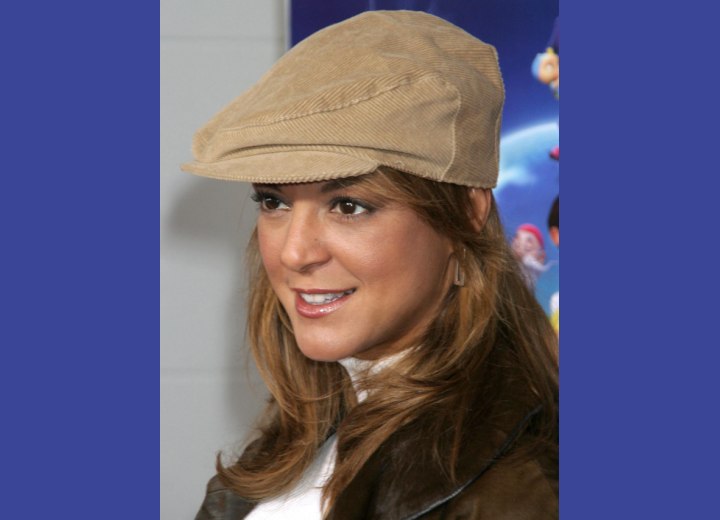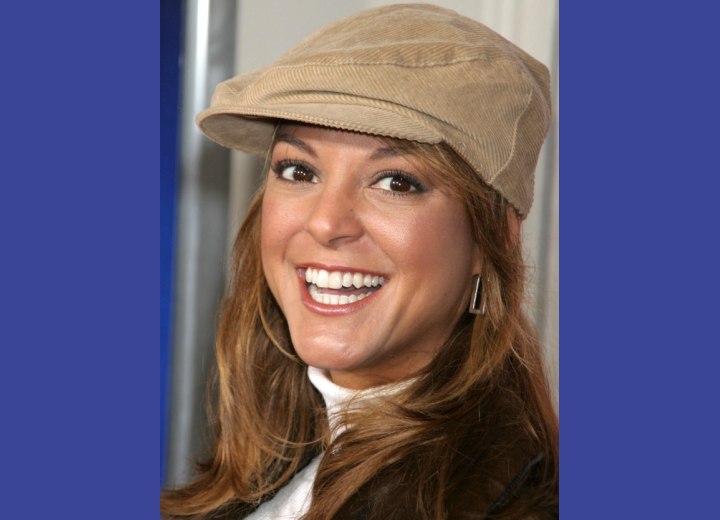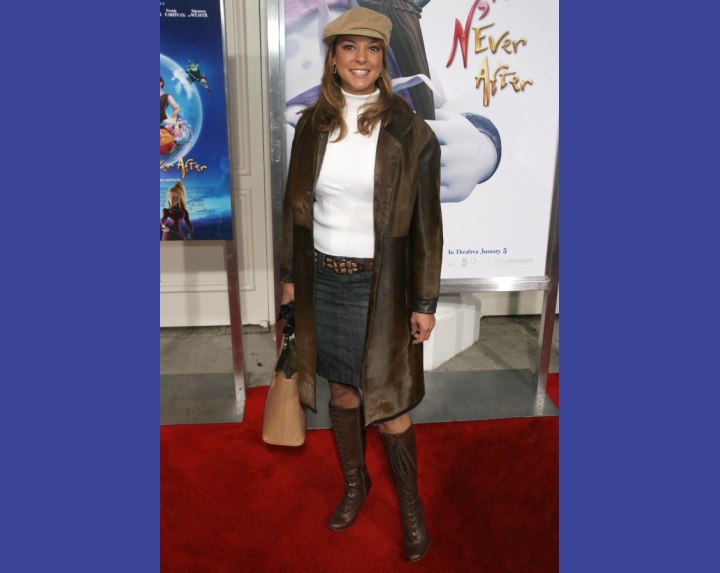 Related Post: More Eva LaRue hairstyles
Photos: S.Bukley / Shutterstock