Emma Stone's Loose Up-Style

At the 19th Annual Women in Hollywood Tribute by ELLE Magazine on October 15th 2012, Emma Stone was "pretty in pink" with her loosely up-styled hair in a natural looking blonde. The actress' hairstyle featured a slightly curved, wispy fringe and ombré effect that lighted to near platinum levels at the ends.

The style was so loose as to appear slightly mussed, but still controlled. Two tendrils - one to each side - framed her face nicely. Her make-up was soft, with strong accents of pink and matte pink lip color with boldly defined eyes.

Her bright pink dress with sheer overlay and sleeved featured classic white collar and cuffs and she accessorized the look with pink gem studs and a glossy black clutch. It was very "Kelly-girl" in feel with a retro sense of glamorous style.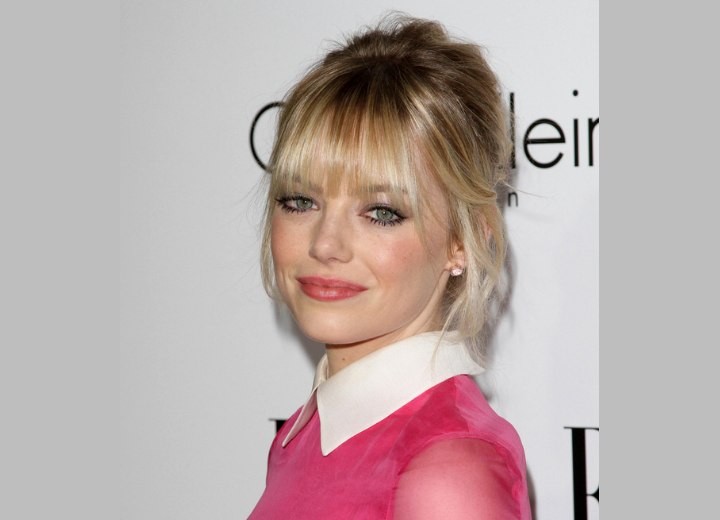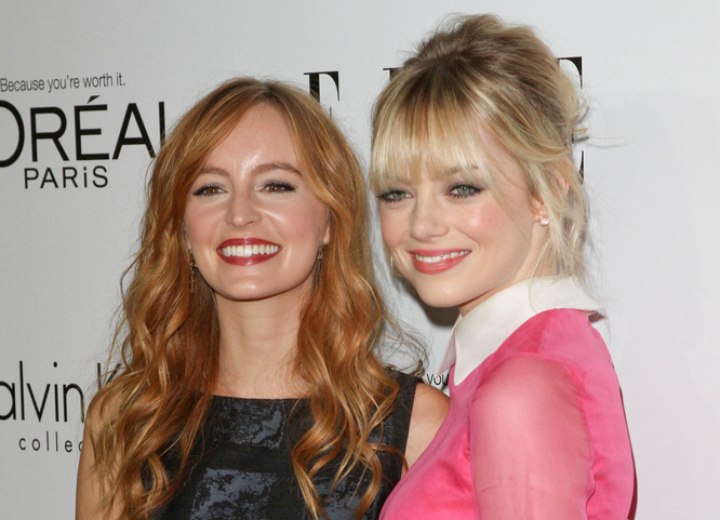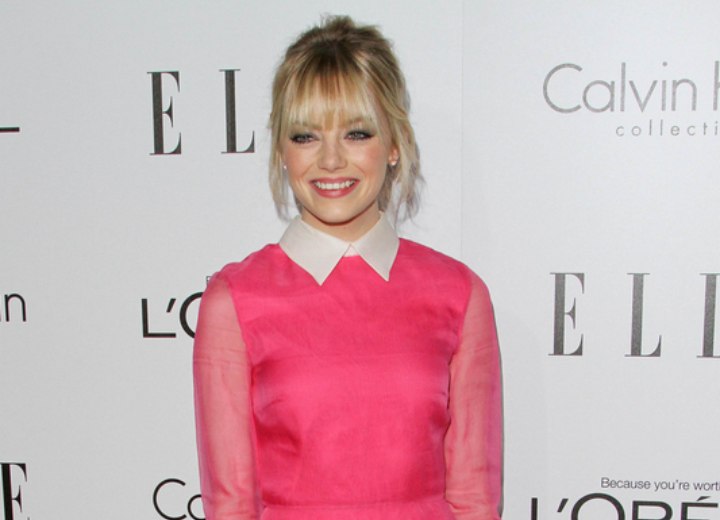 Related Post:
More Emma Stone hairstyles