Emma Roberts

Looking lovely with long flowing wavy hair in burnished chestnut tones, Emma Roberts appeared at the 2nd Annual Sean Penn and Friends Help Haiti Home Gala benefitting J/P Haitian Relief Organization (January 12th, 2013).

Her gently layered hair was styled smooth, with clean wavy lines, and subtle hombre effect as the highlighting at the ends darkens into the natural auburn at the scalp. Her make-up was understated with neutral tones in cheek and lip and heavily accented eyes that emphasized their green hue. Her look was chic and sophisticated.

Dressed in a pearl gray blazer over black tailored trousers and a shimmering, ivory silk blouse, Ms. Roberts looks the part of a concerned celebrity: staying styling, but never frivolous. The ensemble is complimented by a textured clutch and strappy heels.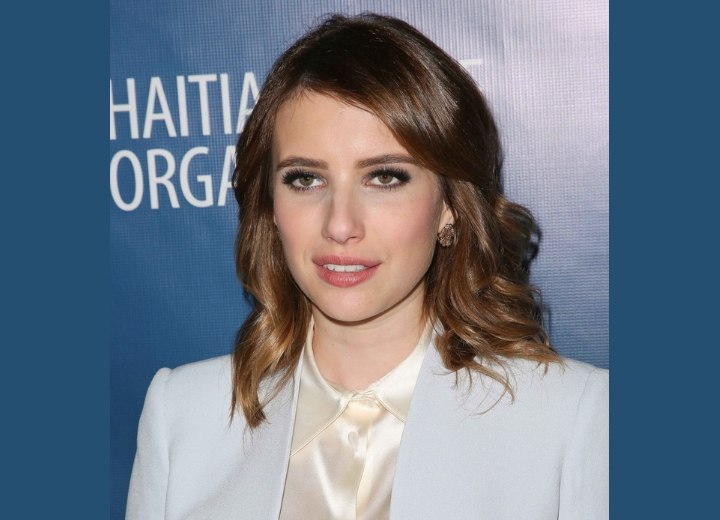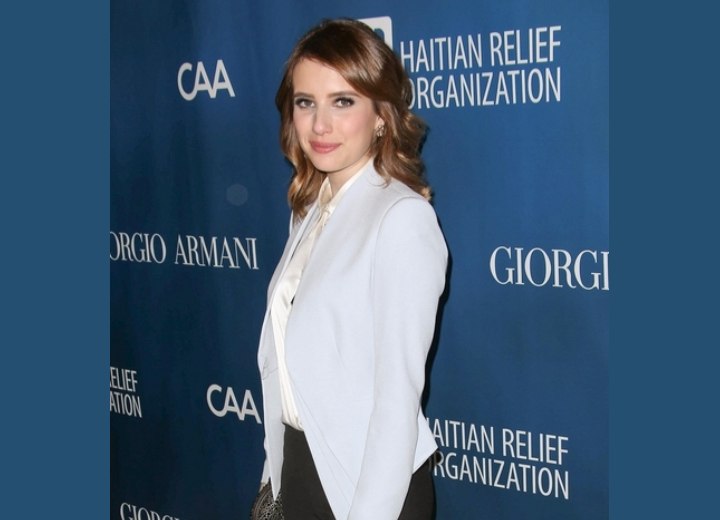 Related Post:
More Emma Roberts hairstyles