Elsa Pataky - Young and Fresh Updo

We think this slightly tousled updo worn by Elsa Pataky on September 14th, 2009 is super fun! The Spanish born actress glowed at this high-end event. Hair is twisted up into an unkempt bun.

Elsa's thick long hair really helps give the bun a good shape. Blunt cut bangs are kept out and slightly tousled. The rest of the hair is mussed up slightly to give the overall look a subtle windblown effect.

Giving the hair that messy texture keeps the look young and fresh instead of uptight and stuffy. It's the subtle details that can totally help keep a look sexy. The deep color has a slight reddish hue giving the overall look a beautiful, warm glow.

Keeping all of her hair pulled up is a great choice for this high collared dress. It shows off the interesting details in the outfit and the hair doesn't overcrowd her cute, petite face.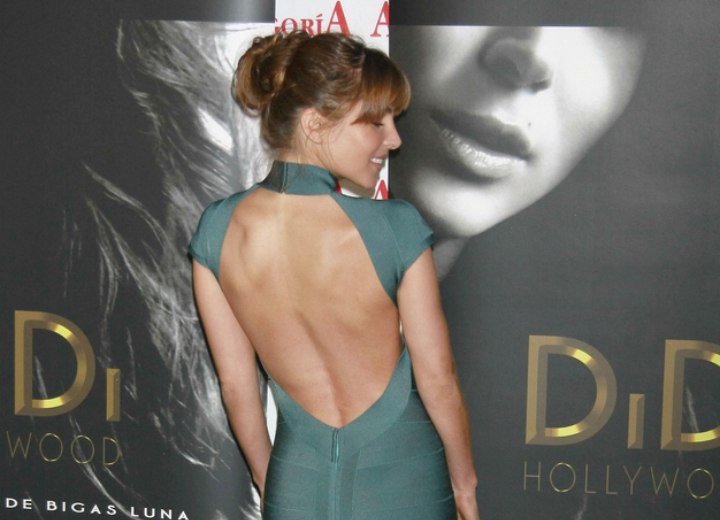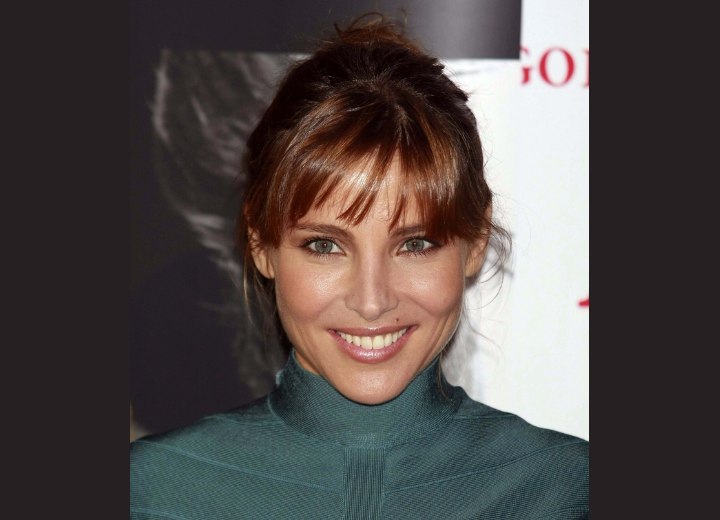 Related Post:
More Elsa Pataky hairstyles