Short Slithered Hair
In 2004 Elena Anaya was wearing a short razor slithered look all over her head, complete with enough volume to allow the hair to point up and out and processed fringes tipping her forehead toward the straight long strings that were left along her face and around her neck.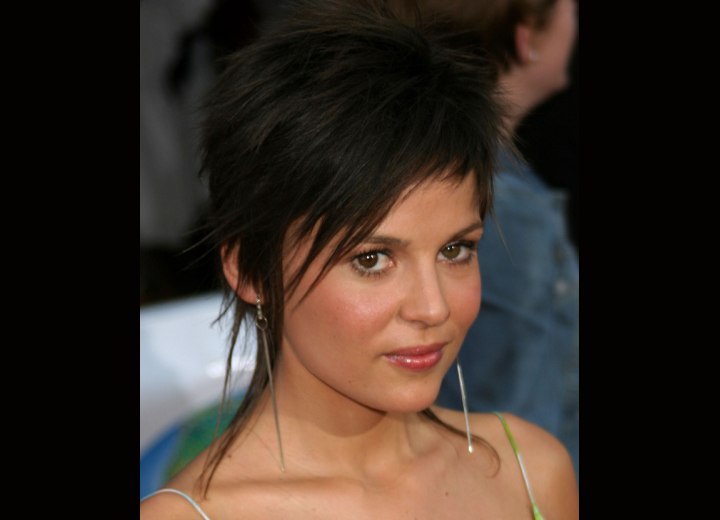 Click to enlarge

We can see this look dressed up with long slim earrings that are compared to the razor strings laying about. This unique look reveals the goodness of her oval face along with the round doe eyes and the high cheek bones.

Elena has the hairstyles of hairstyles. If you are daring enough to go for this look, do not try to tell the hairdresser how to cut your hair from memory; be sure and take a copy of this photo with you when you go. Whether you play tennis or go to lunch; you will always look smart and stunning.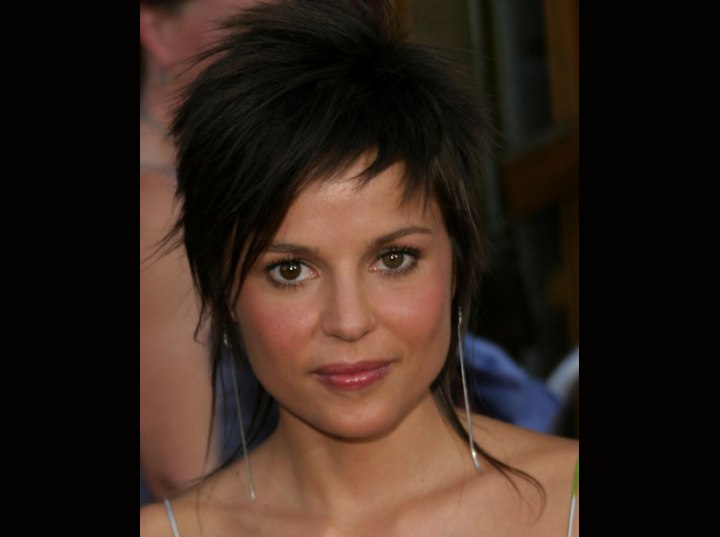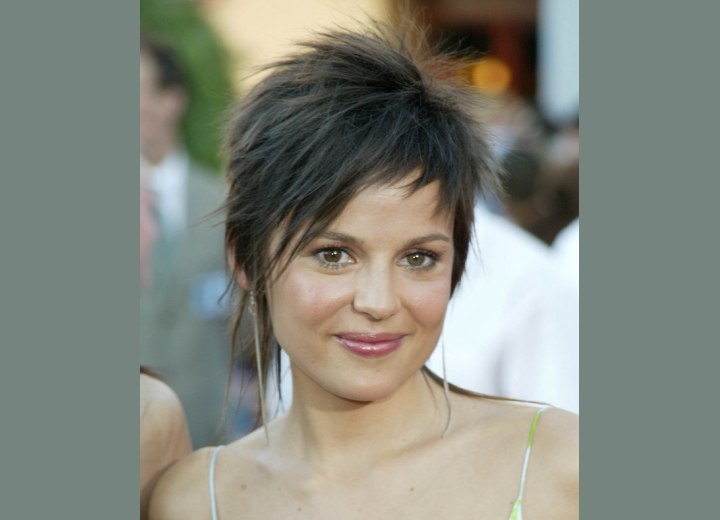 Related Post:
More Elena Anaya hairstyles