Relaxed Sexy Updo
Dianna Agron wore her hair in an exquisite updo at the Los Angeles Premiere "I Am Number Four" on February 9, 2011. Truly looking like a queen her hair was back brushed to be drawn away from her face to be secured on top of the knot that rested along her nape.

There were individual thick strands that were placed singly along her sides, as well as the ones that lay upon her forehead. A relaxed sexy updo becomes miles ahead of those who wear their hair in a straight informal style. The updo exhibits class and sophistication.


Dianna's makeup is a good example of wearing generous portions of makeup with flair of expertise blending that is combined with a good eye for color. Her eyebrows look to be her own natural color and perhaps darkened just a bit. She is wearing a smoky eye shadow, eyeliner, lashes and mascara and concealor in the inner area of her eyes.

Her eyes appear to be a mesmerizing golden hazel shade. There is blush and a peach lip tint that is perfect for her coloring. Her small antique earrings are just the accessory to wear with her hairstyle.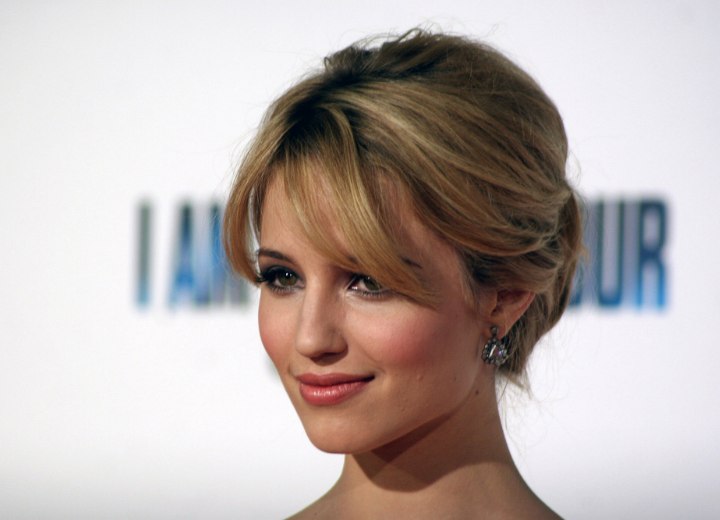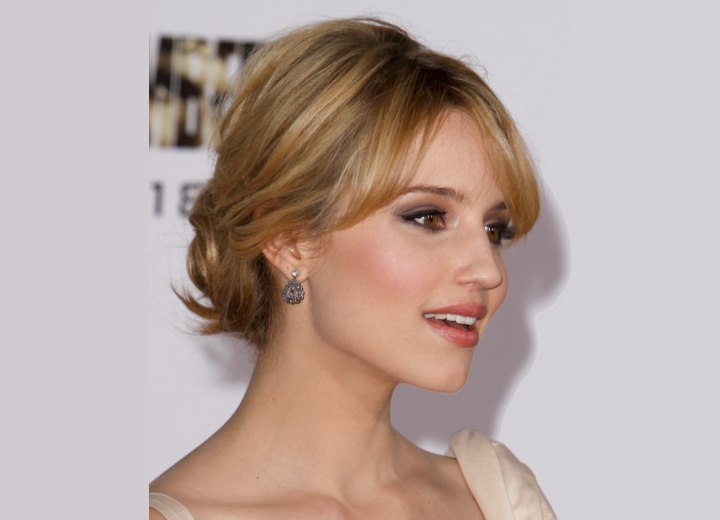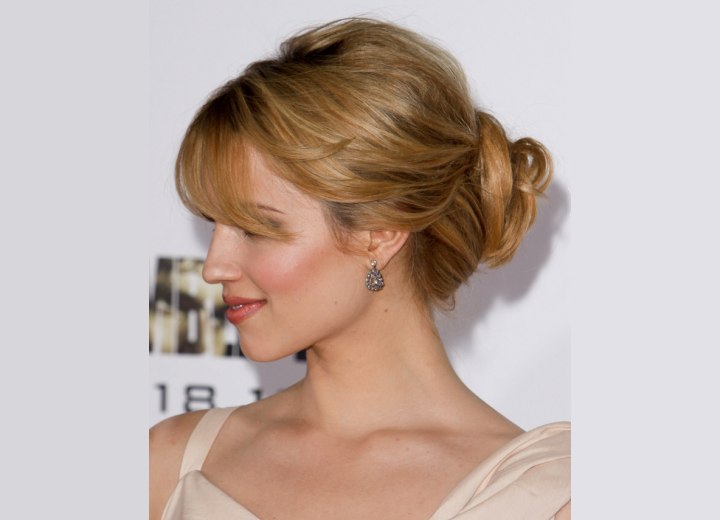 Related Post:
More Dianna Agron hairstyles