Deidre Hall - 60 Plus Hairstyle

In this photograph, taken at the NBC TCA Summer 2011 Party (August 1st, 2011), Deidre Hall is sixty four years old. We just can't believe it! She looks confident and casual in an off the shoulder shirt (very sexy!) and dark washed blue jeans.

One of the reasons we think Deidre looks so fabulous is due to her youthful hair. Her healthy blonde strands are blown out smooth and then ironed out straight. The ends are beveled under slightly for a more rounded finish.

Hair is cut right above the shoulders and the length is very flattering for a more mature woman. Hall parts hair down the middle and has split bangs that help camouflage any wrinkles on her forehead. The bangs blend down beautifully into face framing layers. The layers are ironed out away from the face for a more flattering shape.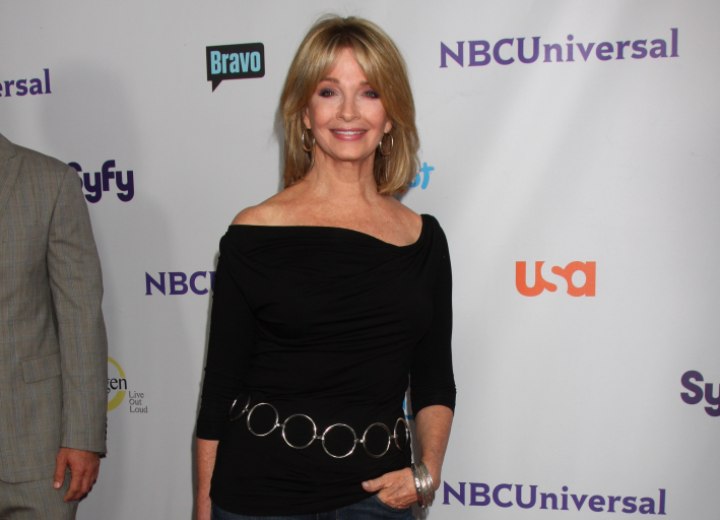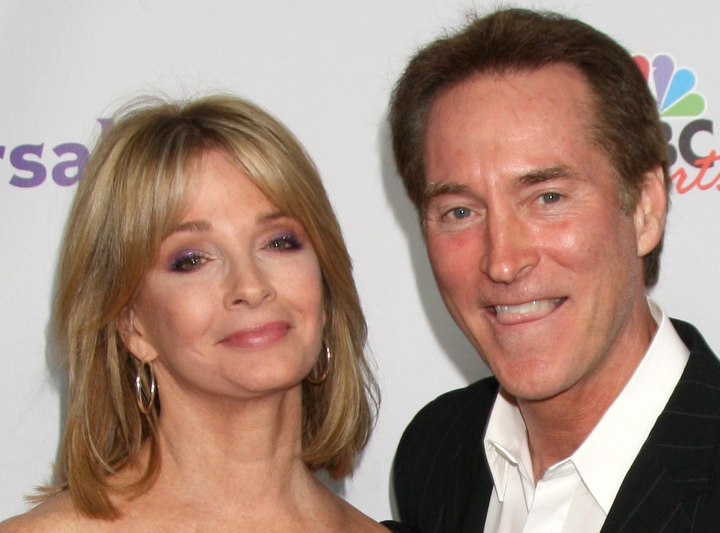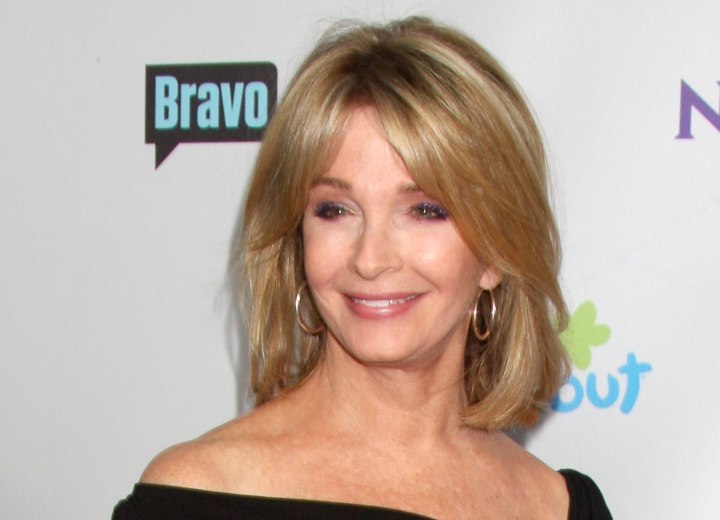 Hall's golden and beige color is fabulous and the actress looks like a California superstar. Spritz strands with some shine spray and amp up the wow factor even more. Many thanks to Deidre for entertaining us on the soaps for so many years and for still showing off touchable, timeless hair.

Related Post: More Deidre Hall hairstyles
Photos: Helga Esteb / Shutterstock