Up-Style for a Prom Night
Once upon a time Deborah Gibson used to be a teen idol. Her hair has been foiled with blondes and caramels and is stylishly gathered back into the middle part of her crown with placed loops, rolls and a few large curls (February 6th, 2007). Left on each side is a couple of deliberate tendrils. This hairstyle would be good for a prom night or dining out.


Roll your hair up with all of the rollers directed towards the back. Use large rollers. When dry, brush vigorously bringing everything to the center back area and fasten with a hair band making a loop with your hair. With the rest of the hair that is sticking out of the loop, place curls around and secure with pins. Spray.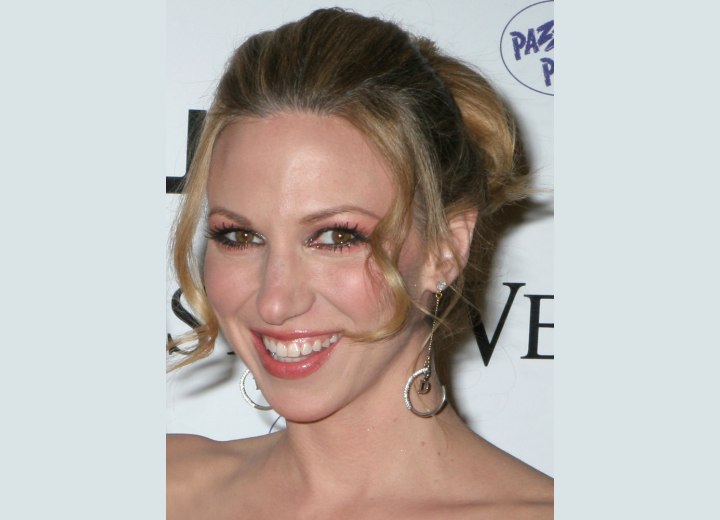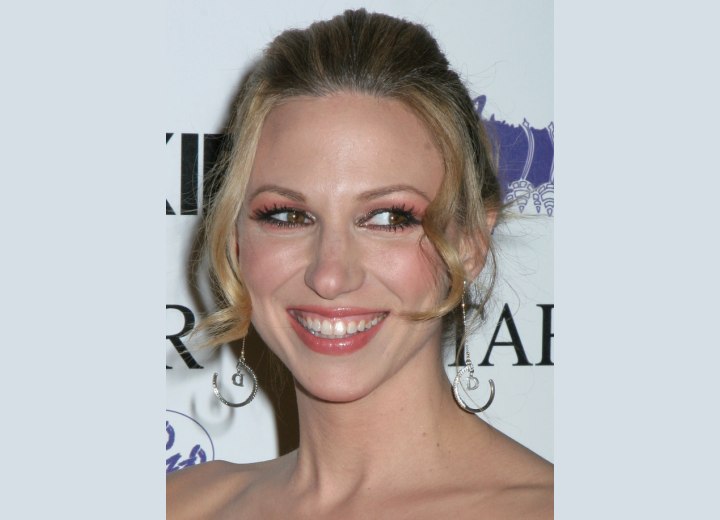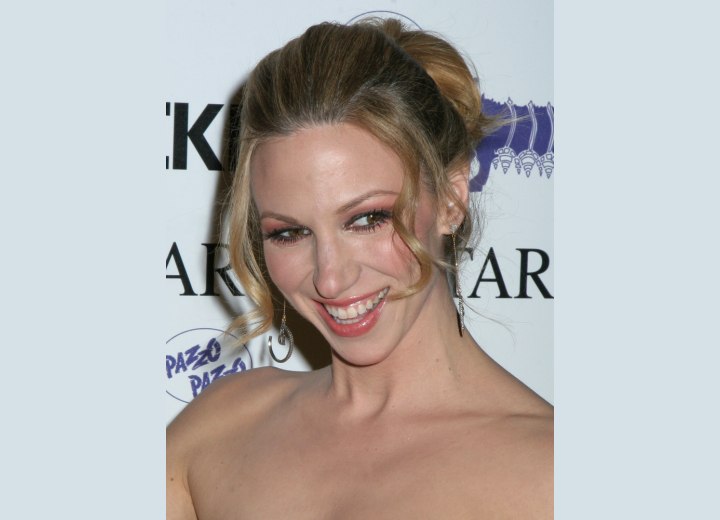 Related Post:
More Deborah Gibson hairstyles