Dania Ramirez - Straw Hat

Tao Beach Las Vegas 2011 Season Opening Day on April 2nd 2011 found Dania Ramirez in a unique straw hat and trendy long hair arrangement. The color of her hair, though, had changed to a highlighted blonde-looking hair that enhanced her fair complexion.

The hair is noticeably layered with possibly a mid-part that showed bangs on both sides, which were placed away from her forehead. Her hair was not thick in body, but although fine, seemed to hold the gentle curls quite well.

Wearing a black bathing suit underneath her off white kaftan top, she completes her ensemble with cuffed jeans shorts. Her kaftan was riddled with intricate patterns all over. Her gold sandals were cute and she adorned her left foot with a fashionable ankle bracelet.

She wore a necklace, silver watch and bangle. Her red designer sunglasses covered her face to create an even more stunning look.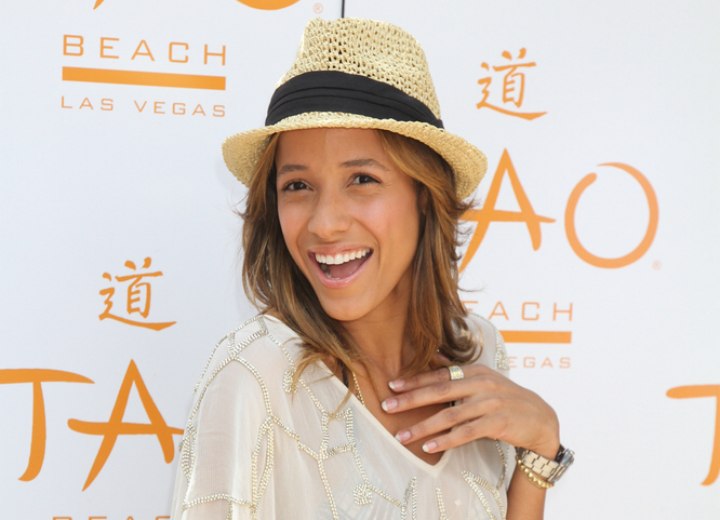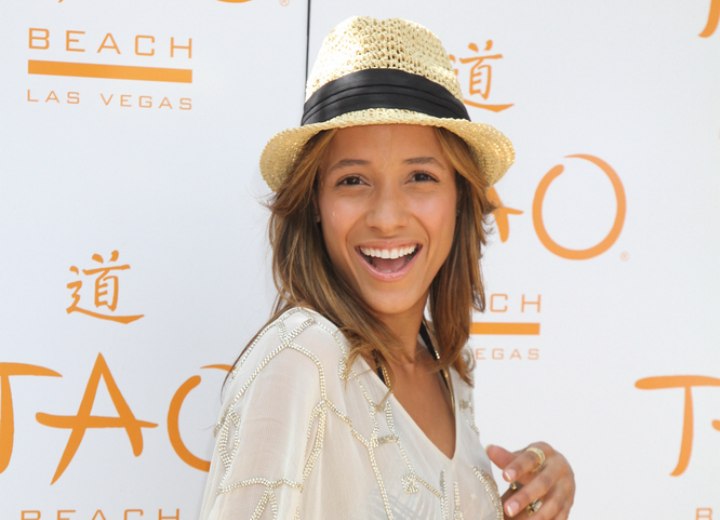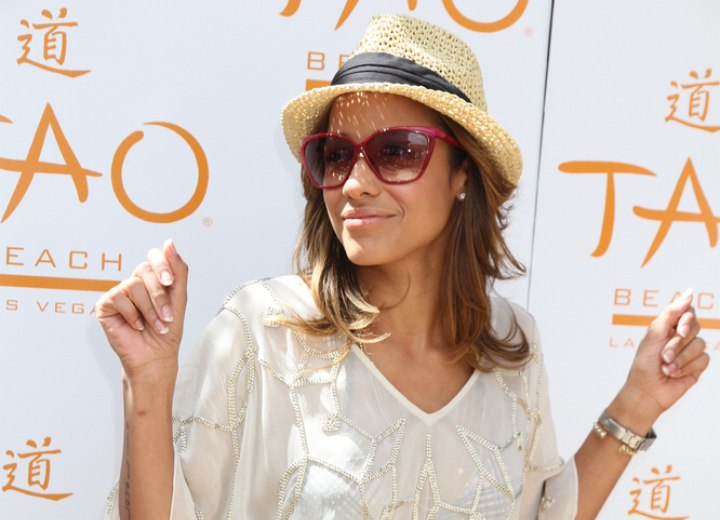 Related Post:
More Dania Ramirez hairstyles