Dana Delany with Long Hair

Never one to shy from cultural events, the lovely Dana Delany attends the October 10th 2009 event concert "The Los Angeles Philharmonic Celebrates Gustavo Dudamel" looking ravishing as always.

Her hair is a long-layered fall - heavily feathered and styled to accentuate the long flowing curls. A great example of how beautiful aging women can look with long hair.

As it is a near-signature trait, Ms. Delany's make-up is subtle and understated with soft tones on the eye and cheek, and a shimmer of brighter color to enhance the lips.

Her sleeveless organza gown has deep "vee" neck and accentuating ruffles in asymmetrical lines down the front to give the perfect accent to her womanly figure. The look is completed by an elegant gray clutch and matching wrap to fight off the evening's chill while looking chic.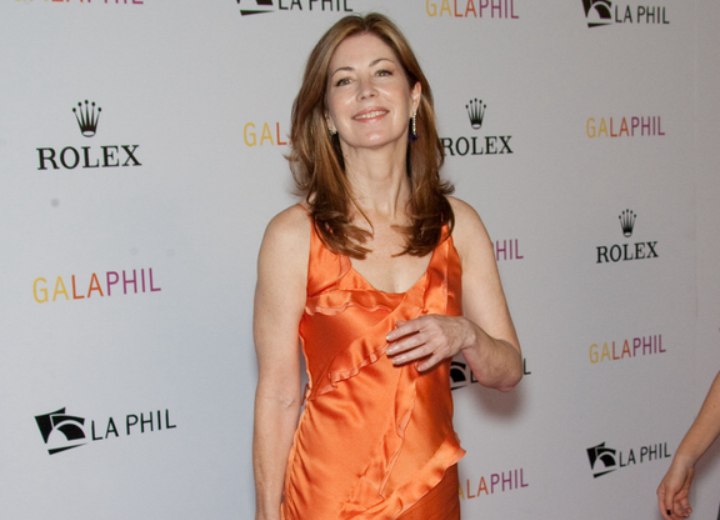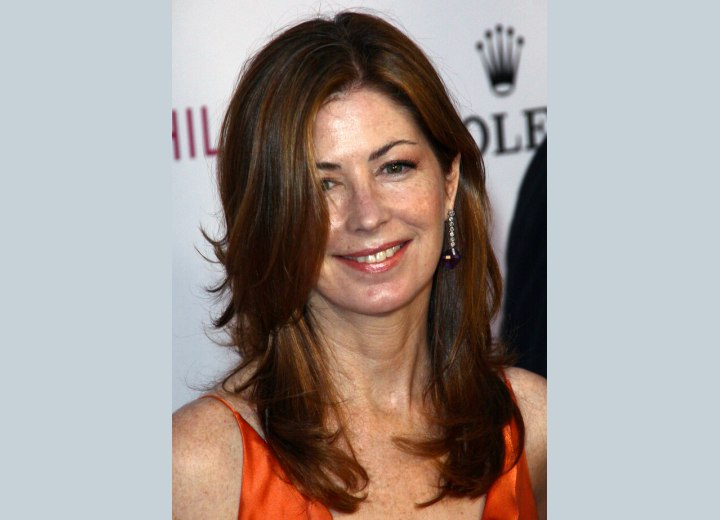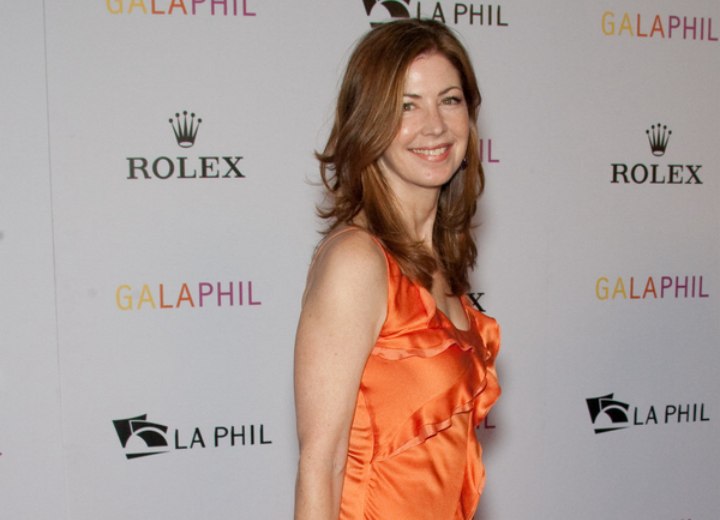 Related Post:
More Dana Delany Hairstyles