Daisy Lowe's Messy Updo
Daisy Lowe showed up at the GQ Men of the Year Awards 2010 in London on September 07, 2010 and she wore her dark brunette hair in a stylishly messy updo with pieces of hair twirling around in the back and above her head.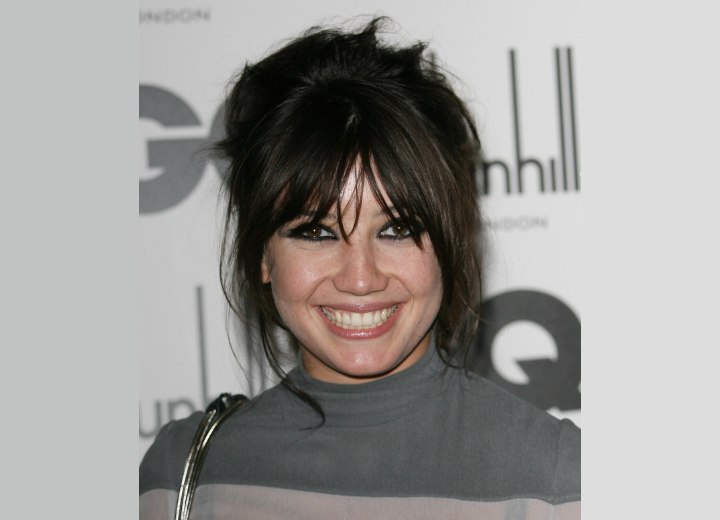 Click to enlarge


The top had a divide in the shape of the letter y in the center and brought both areas along the sides of her face with some stringy tendrils that brushed around her shoulders. Her fun time bangs caught on with her party hairstyle and danced on and off over her eyes and then rested upon her temples.

One of the first things we notice about Daisy is her enthusiastic smiling eyes. Her eyebrows are kept light in color and about medium in width. She has smoky eye shadow, eyeliner thickly outlining her eyes, lashes and mascara. Her lips have a glossy neutral lip color. The two toned grays that she is wearing are quite flattering to her eyes and hairstyle.

Tip: Remember, the color you wear will either add to your make up and hairstyle or take away from it.

Tip: One of the important things to remember is to use a good mascara remover when you are home for the day and it doesn't have to be an expensive one.


Related Posts:
More Daisy Lowe Hairstyles
Celebrities wearing their hair up