Bald Cynthia Nixon

Shown at the Broadway opening of "Wit" (February 6th, 2012) Cynthia Nixon has shorn her hair for a smooth pate. It should be noted that while a bald head requires more maintenance than you might imagine - daily shaving to keep down stubble, moisturizing to keep the sensitive skin hydrated and sunscreen to protect skin previously sheltered by hair from UV damage - it CAN lead to helping you show your very best features.

Most women who've gone bald are immediately noticed for their eyes, become the focal point of the face (being in the center of the head). Because of this, dramatic eye make-up and perfectly arched brows are always a mainstay for those eschewing hair.

Seen here, Cynthia Nixon sticks to her ginger palette with a burgundy cocktail length dress with accent at the hip to enhance her feminine lines.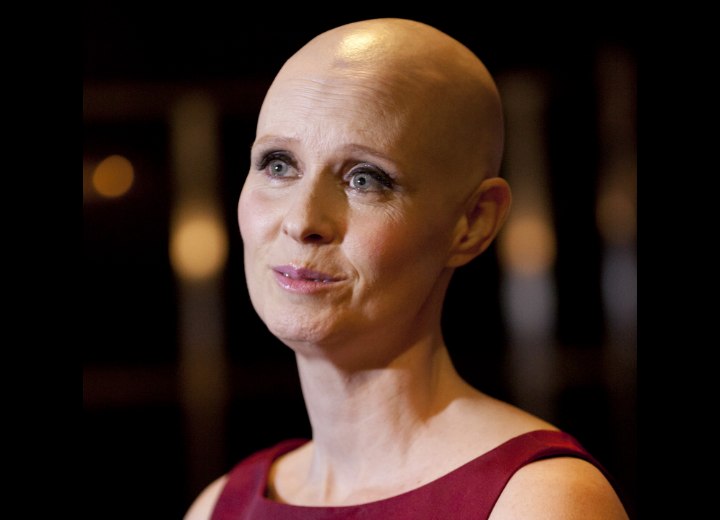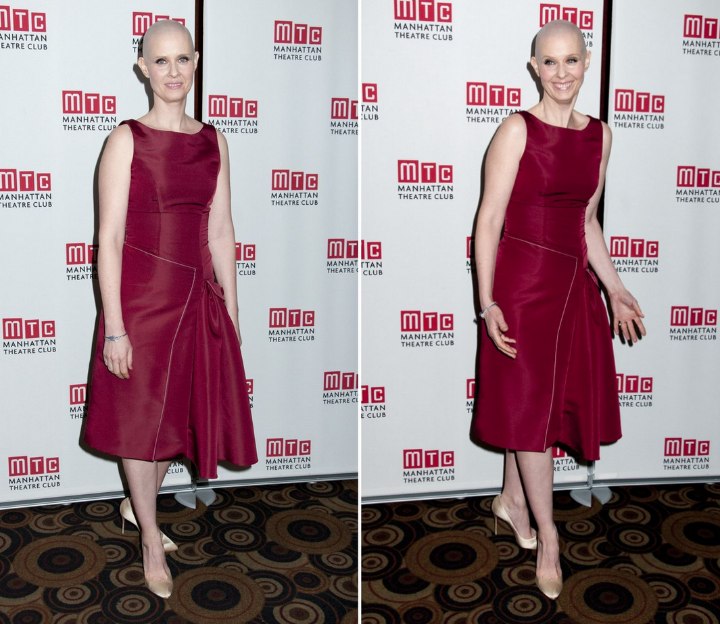 More Cynthia Nixon Hairstyles