Hairstyle for a Long Neck
Courtney Thorne-Smith hosting the Beneful Puppy Shower in Central Park, New York, on June 18th, 2005.


We see Courtney still the blonde, only a little bit darker hair in places. There are now light warm brown lowlights mixing into her blonde that flatters her pretty skin coloring.

She is wearing her hair in a long low maintenance style with long bangs that are styled to the side. The hairstyle is a good choice for her long neck.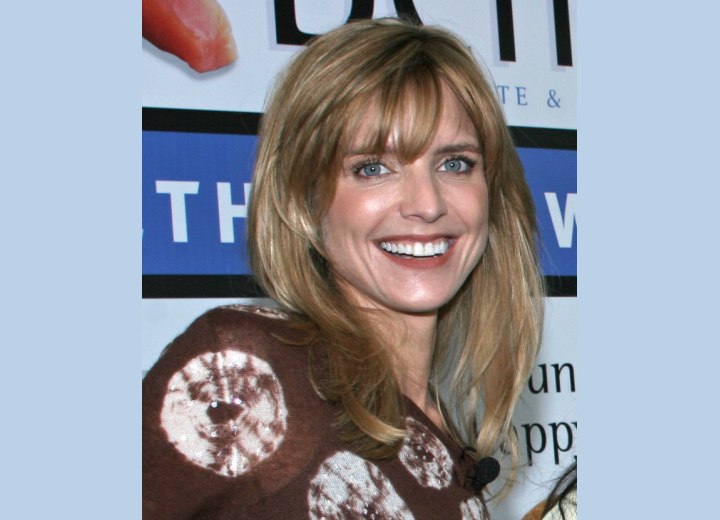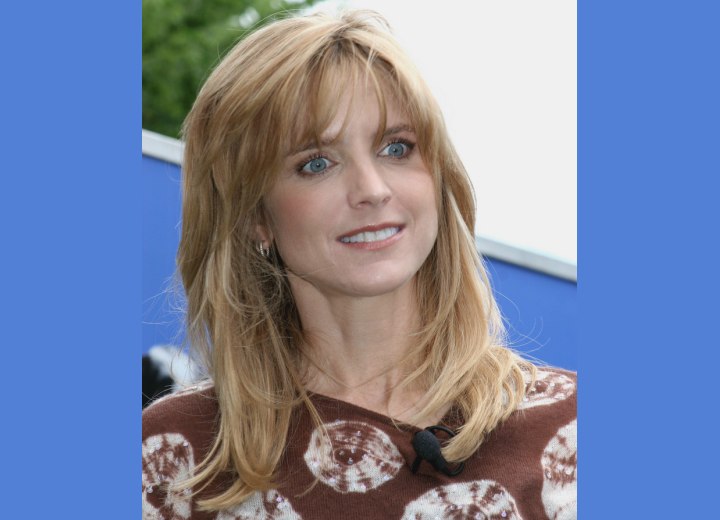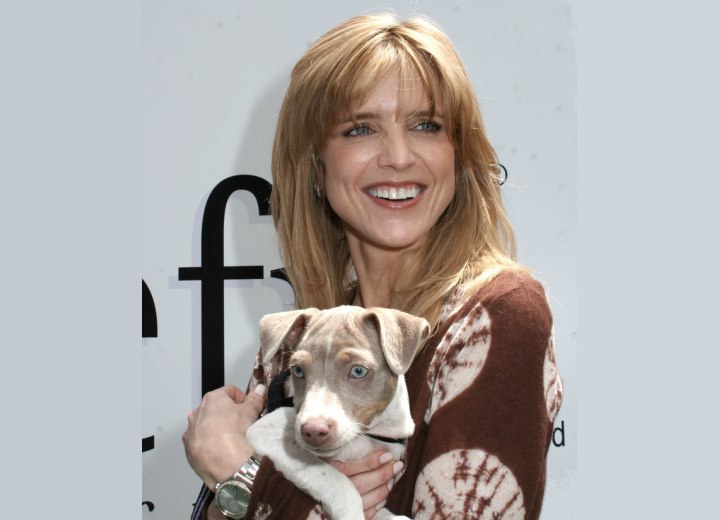 Related Post:
More Courtney Thorne-Smith hairstyles