Ear Lobe Length Bob
A woman of many facets, Christina Ricci never ceases to surprise with her movie roles and her looks. On September 18th, 2007 she attended the Los Angeles Premiere of "Into the Wild" in a sleeveless, rust colored turtleneck and a most darling short bob, that is, together with her big eyed features, the ultimate of cute.


The hair was cut in a straight line right under the earl lobe. Long enough so that it can just be tucked behind the ears. The bangs barely touch the eyebrows and they are slightly textured and shaped to curved fullness with a round brush.

Large earrings as she is wearing on the picture are a great accessory for this ladylike but playful look.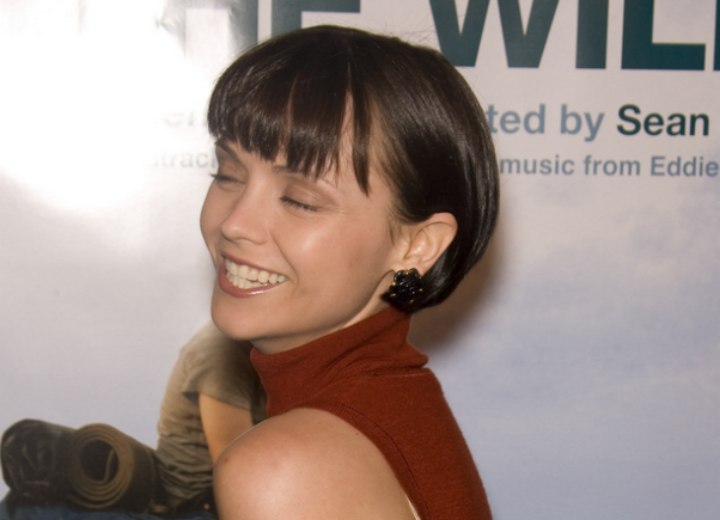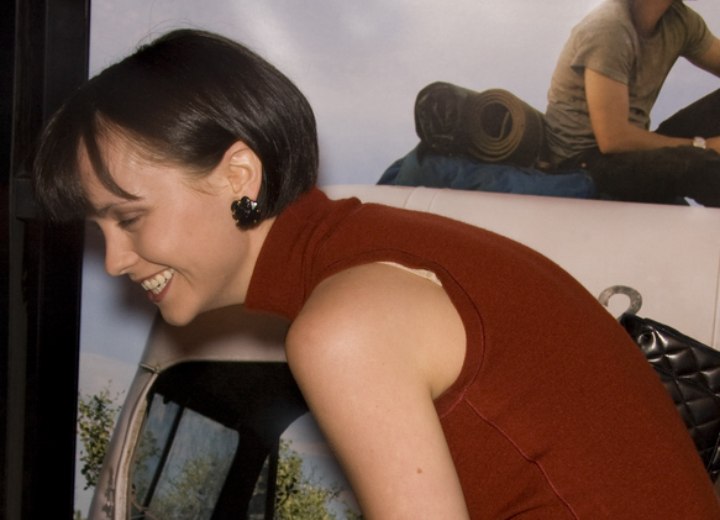 Related Post:
More Christina Ricci hairstyles