Bluntly Bobbed Hair

Pretty Christina Applegate at the 25th Annual People's Choice Awards on October 1st, 1999 wears her hair smooth and straight in a blunt bob that is just touching the top of her shoulders.

Her hair color is highly blonded with the trendy dark new growth beginning to show at the scalp. Christina appears to have porous hair that gives the impression of thick hair. A lot of chemical blonding does this.

Along with heavy duty blow drying and some anti-frizz lotion, you'll be ready to go.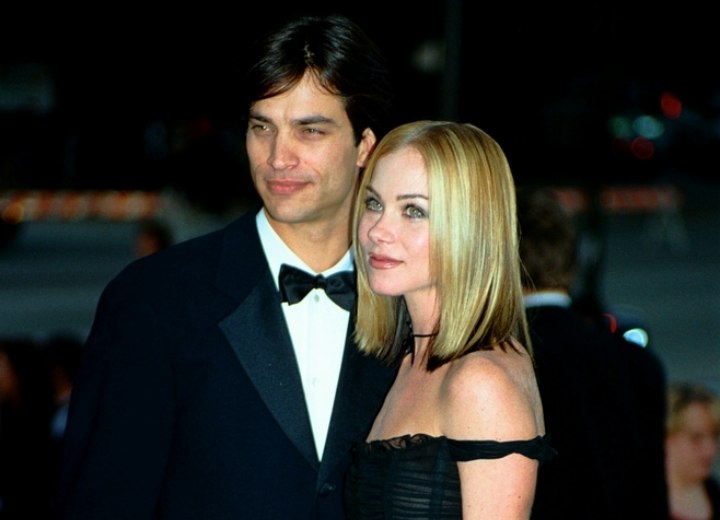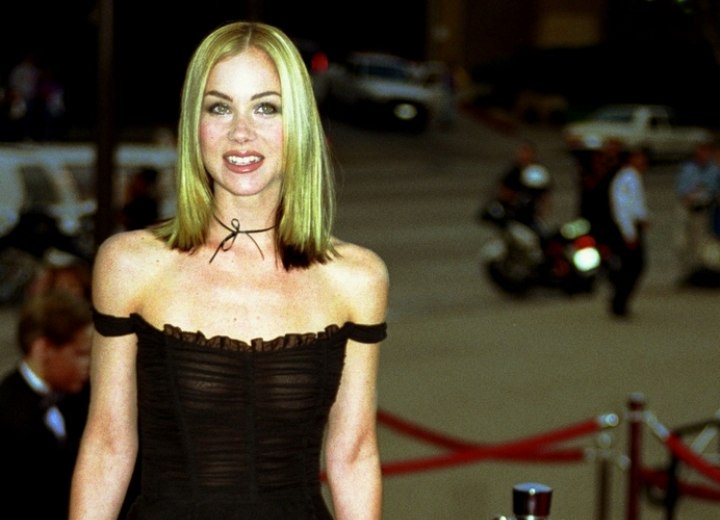 Related Post:
More Christina Applegate hairstyles