Christie Brinkley Wearing a Hat
Christie Brinkley doesn't look like the girl next door anymore with her heavy thick makeup of dark and light shadows, eyebrows more pronounced, thick eyeliner and lashes, mascara, blush and ruby red lipstick.

Christie watched the musical "Chicago" on Broadway on June 14, 2011 and the photographers caught a glimpse of Christie as she was leaving.


Like her hat? Wouldn't it be great if hats came back! All those luscious bouncing blonde waves and curls tumbling under her hat definitely sends off some fireworks.

For a lady who is 57 years old she looks more like a young girl in her early twenties. I wonder what she eats or drinks? We need to go on her diet.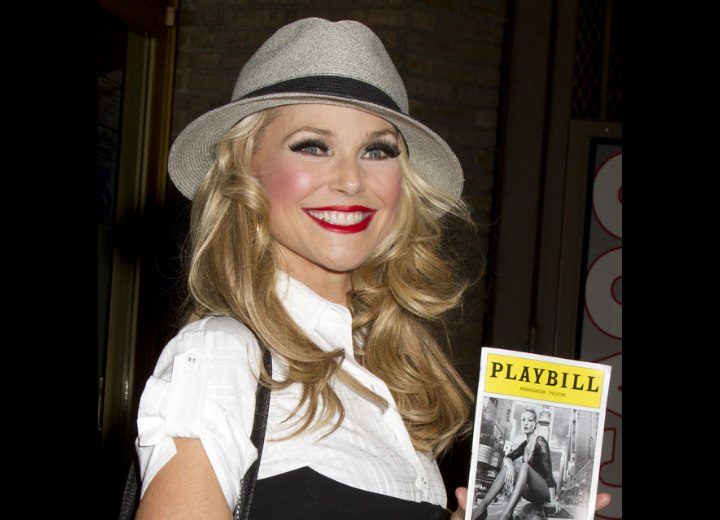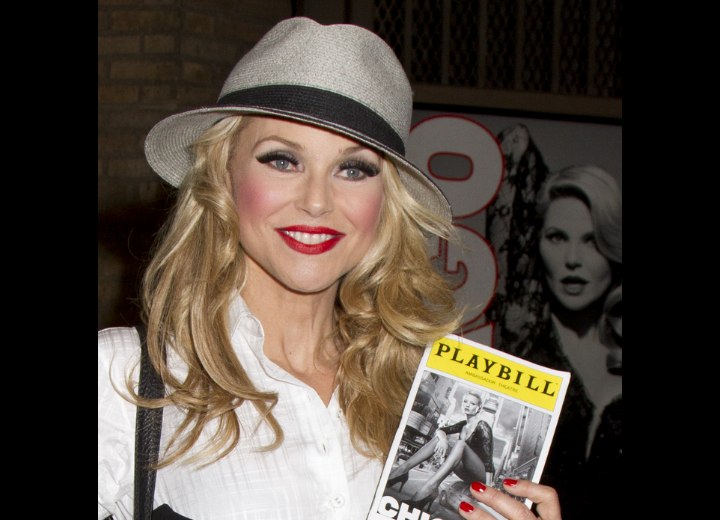 Related Post:
More Christie Brinkley hairstyles