Long Straight Hair and Center Part
On November 30, 2011, Chelsea Handler graced the red carpet at the "Horrible Bosses" Los Angeles Premiere event in a chic and stylish appearance. Her blonde hair cascades down past her shoulders in a straight hairdo.

The precise center part in the middle of her head gives the appearance of a gypsy or hippie look. The hair is not layered, but cut on the same length.


The middle part accentuates her facial features with wisps of hair being revealed in the front - close to the left side of the face.

Chelsea Handler's body is adorned with a straight shimmery silver dress - visible pleats and a hidden split in the front. Black strapped sandals and a black evening bag completes her low cut outfit.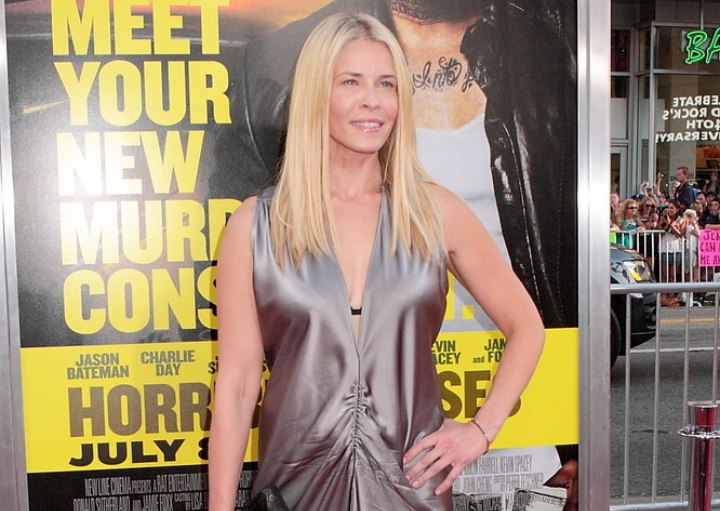 Related Post:
More Chelsea Handler hairstyles