Hair Pulled Back and Styled Up

Catherine Bell, is 38 years old (December 7th, 2006) and doesn't look a day over 30. She just recently returned from being a guest star in "Law and Order." Her hair is pulled gently back into a coiled roll that so easily reflects her strong Mediterranean good looks. Her top is smoothly combed and intertwined with the hair to frame her face and yet reveal her ears.

How to have this hairstyle: Wash, rinse, condition and towel dry your hair and apply a good moisturizing lotion to style with. Air dry if possible for your best hair health. When completely dry, brush your hair vigorously with a good stiff brush.

Brush all the hair back with the exception of the top and about two inches on each side. Take the hair in the middle of the back and twist around with your fingers. Tuck the ends under each other to lay close to your head. Fasten with hair pins all around this coil.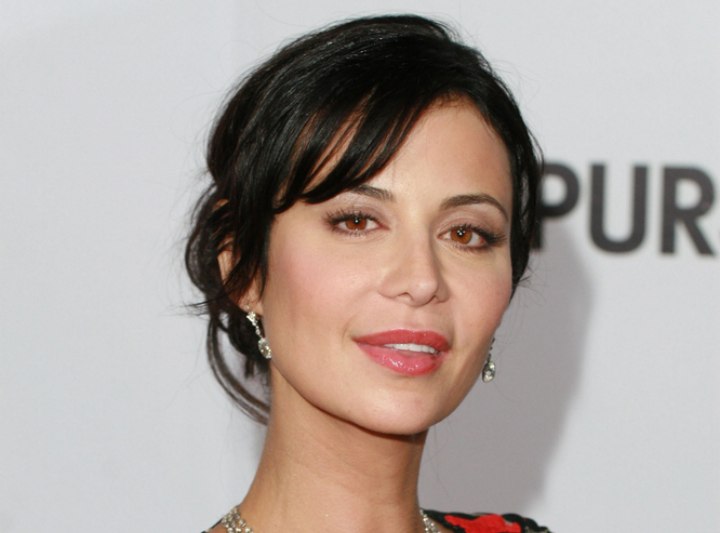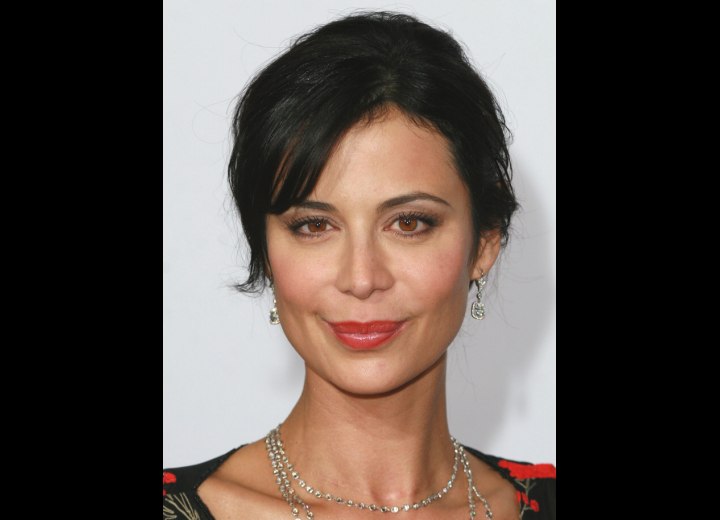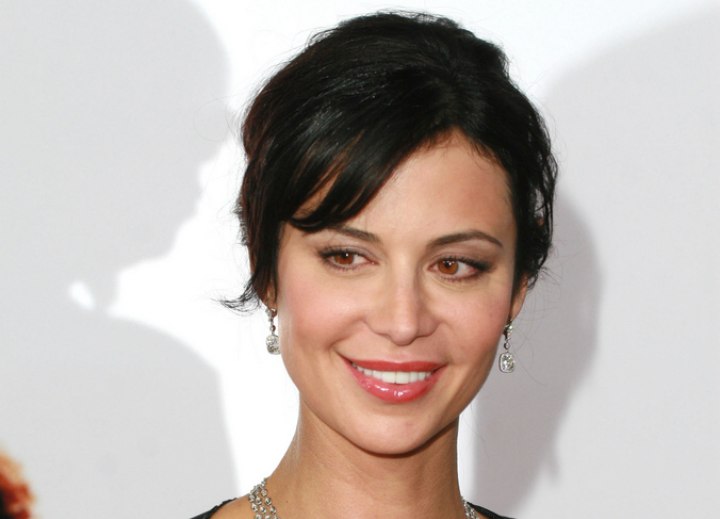 If you have naturally straight hair, simply brush the top smoothly over to one side and connect with the hair to be placed along your face and around the bottom of the ears. Do not worry about any strands sticking out or showing. Strands and wisps are in! With such impish eyes and a very confident smile, how can you lose?

Related Post: More Catherine Bell hairstyles