Carrie Preston's Deep Red Hair

Deep red hair is a great choice for Vampire fans. True Blood's star Carrie Preston rocked her long hair at the Season Six premiere on June 11th, 2013. The cut is several inches past the shoulders with long layers to add shape. The longer layers also help break up some heaviness.

The hairstyle is kept simple to let the bold, rich hair color be the star. Preston's beautiful red copper strands almost glow! The scarlet shade looks fabulous with her emerald green eyes and paler skin tone.

Her locks are given a deep side part, blown out straight and given incredible shine. We love how she keeps her hair tucked behind her ears to open up her face. Keeping her hair down looks amazing with her backless dress, too. This is a great example of how to always keep your overall look in mind when choosing a haircut and style.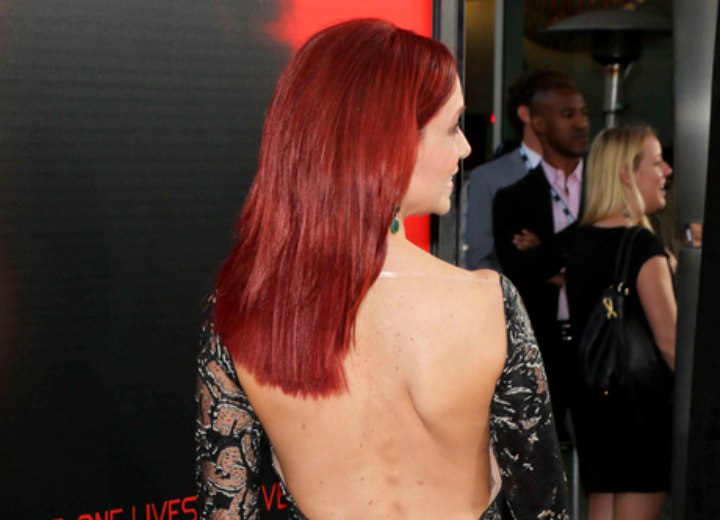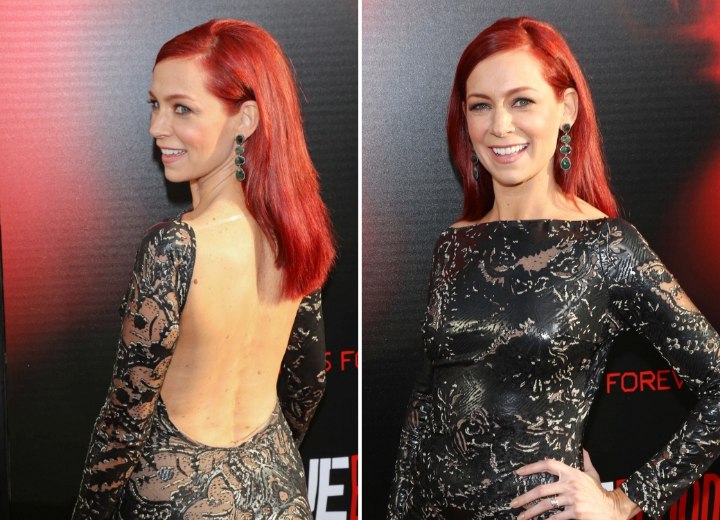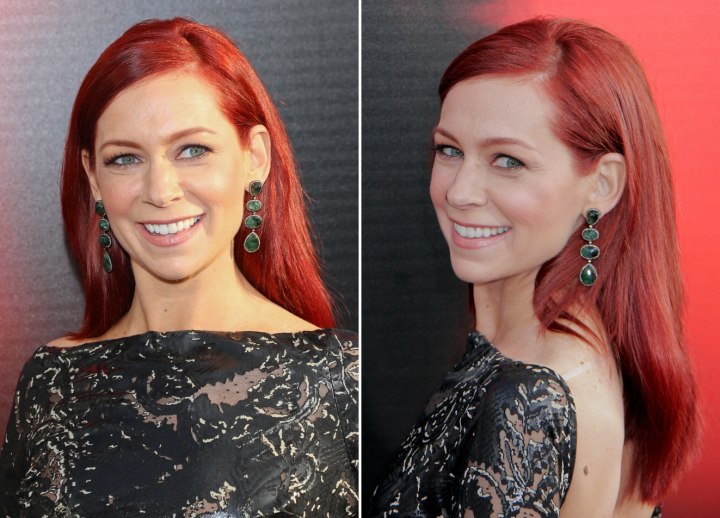 Related Post:
More Carrie Preston hairstyles