Up Style for a Dressy Affair

Carrie Preston attended the 12th Annual Costume Designers Guild Awards on February 25, 2010. Her hair was worn up in singled curls around her head and with a couple of thick coils on one side.

The top was parted and a small smooth bang was brought over to the one side and flipped back to join the rest of the hair. Her hair color has light brown and a darker blonde that taps in together with her lighter blonde shade.

Wearing your hair up is usually a good choice when you are going to a dressy affair as you will look more formal. This particular up style may not be the one to last throughout the night, especially if you decide to dance, due to the laxity of the curls.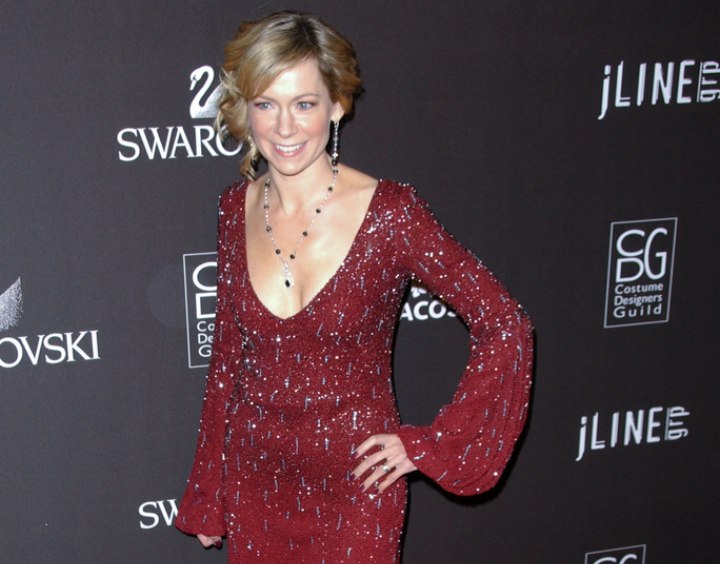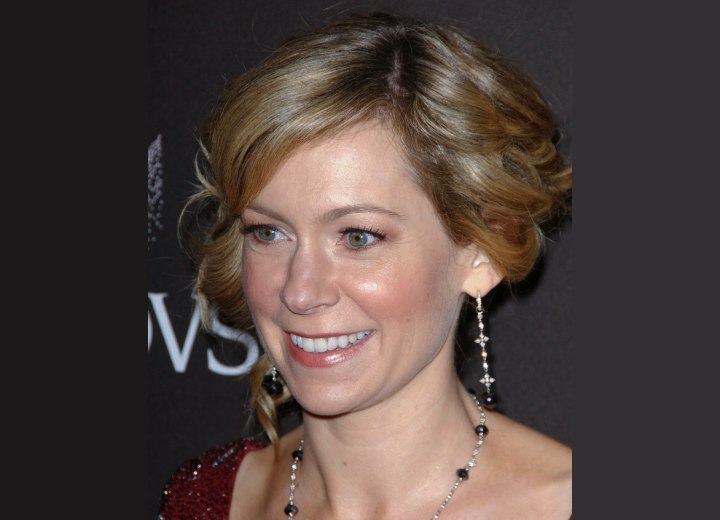 There is light makeup applied on Carrie with combed brows darkened just a little. There is concealor and her eyes have a warm shadow, eyeliner, mascara, blush and a medium shade of pink lip color. Her earrings and necklace are matching and give the appearance of delicacy and femininity.

Her dress is a raspberry rose and is an excellent choice to accommodate her blonde hair.

Related Post: More Carrie Preston hairstyles