Hair Drawn Back in a Ponytail

Seen here at the Los Angeles Premiere of "Underworld: Awakening" (January 19th, 2012), Carmen Electra sets a stunning figure of simple style. Her long, wavy sun-blonde hair is drawn back in a smooth cap along the skull into a ponytail at the bottom of the crown area, and left to fall in smooth waves down her back.

Her make-up is a testament to the glamour of the event with highly-dramatic eye make-up with lush lash treatments and a glossy lip. The blue of her eyes is enhanced by the tiered turquoise earrings she wears.

The simple cut of her tailored, sleeveless zipper dress, shows her curvy figure and the curves are enhanced by the addition of a peplum at the waist, giving the impression of a pseudo-suit which dresses up what might otherwise be a too-simple look. The ensemble is finished with a large textured clutch and elevated pumps in more neutral shades.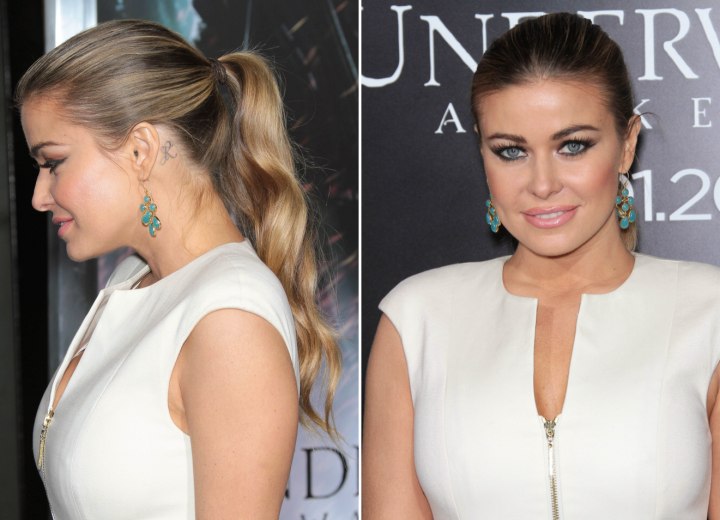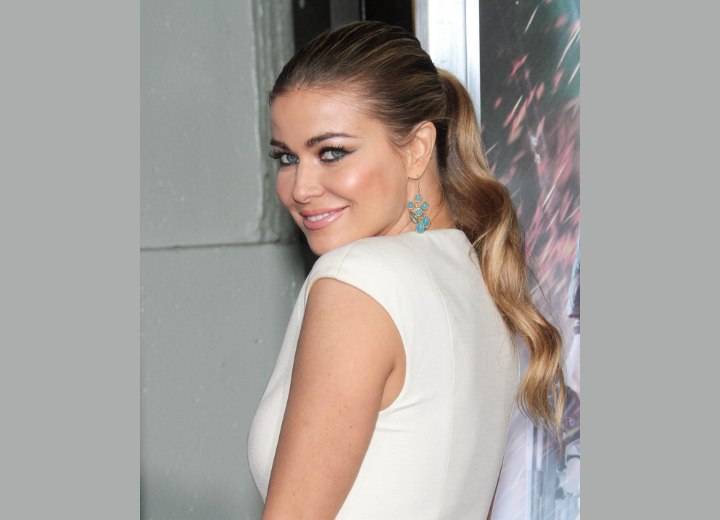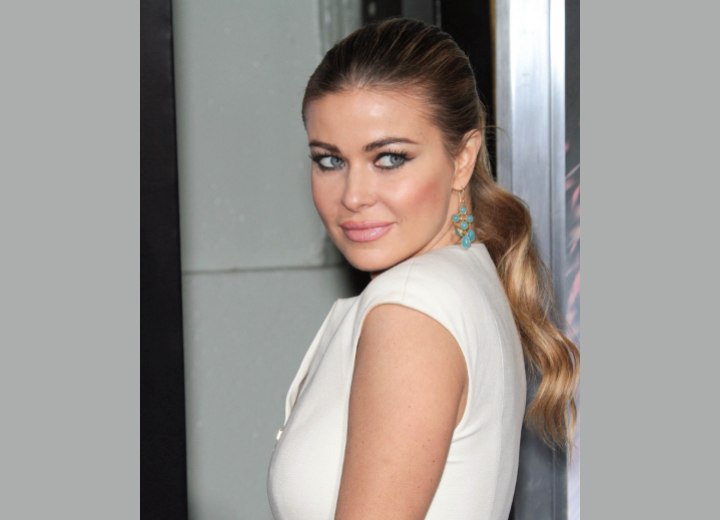 Related Post:
More Carmen Electra Hairstyles