Curly Hair Pinned Up
A very feminine Calista Flockhart attended the Lanvin Fall Fashion Show in Beverly Hills on May 12th, 2004. The accomplished actress sparkled in her azure silk dress and a shiny head full of airy and happy curls.

Her medium long hair was gathered and pinned up in the back while keeping much volume throughout the style and around the head.


Her medium blonde color got more bling and dimensions from sections painted in a light and sunny blonde. A little teasing at the roots and mousse before drying takes care of the volume.

The spark in her eyes might have something to do with a certain Mr. Harrison "Indiana Jones" Ford, Calista's boyfriend of several years.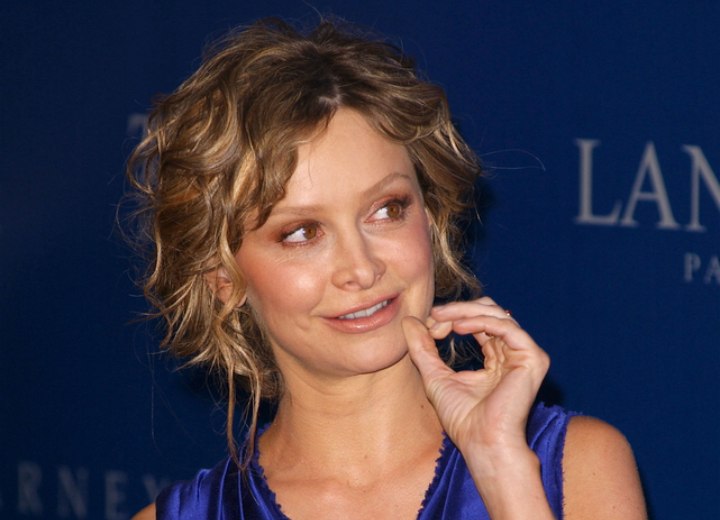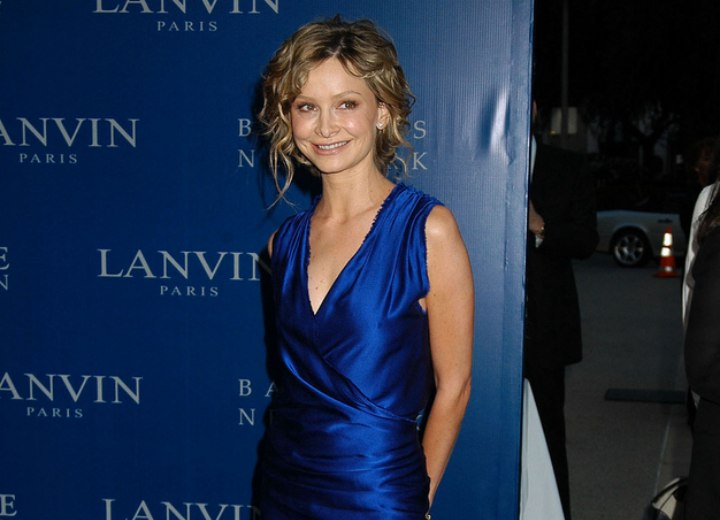 Related Post:
More Calista Flockhart hairstyles