Short and Sporty Bob Hairstyle

At the Los Angeles premiere of "Dickie Roberts: Former Childstar" on September 3rd, 2003, Brittany Daniel was all smiles and looking fantastic with a sexy outfit and her sporty chic haircut. The halter blouse shows off her California tan and the sun bleached hair reminds us of long afternoons on a surfboard.

The chin long bob was cut high in the nape and tapered towards the front to form a dynamic line. Parted on the side the front was tucked behind the ears, just letting a couple of strands escape for a fresh and relaxed look.

A sporty short hairstyle like this looks best with just minimal make-up. Foundation, gloss and mascara is all that is needed.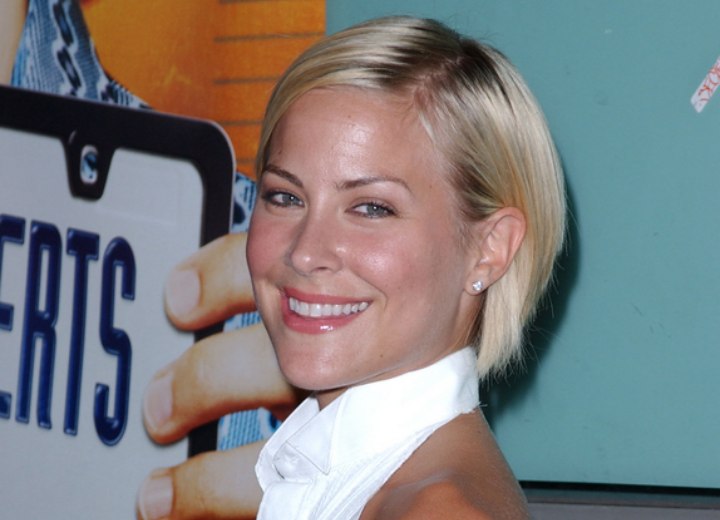 Related Post:
More Brittany Daniel hairstyles