Hair with Loose Spiral Curls
Bonnie Hunt at the Cheaper By The Dozen 2 world premiere on December 13th, 2005.


Bonnie has long layers with the top and upper sides smoothly flowing back away from her face. The rest is loose spiral curls that you can obtain either with the curling iron or rollers.

You hold the curling iron upright directing the hair towards the back. With rollers you roll the hair with the roller on it's side directing the hair towards the back.

The bangs are clipped just a little bit shorter and the longer goes back over the short.

Bonnie is all ready for the Holidays dressed up in red.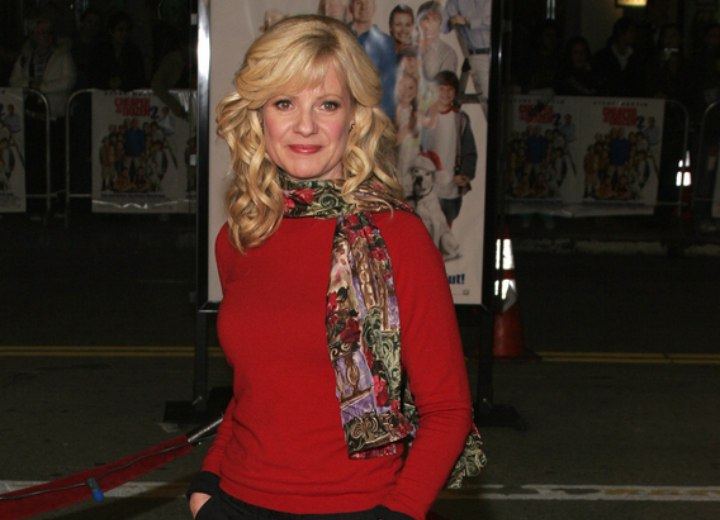 Related Post:
More Bonnie Hunt hairstyles