Easy to Fix Hairstyle
Autumn Reeser was quite a hit when she was at the 2nd Annual Steamy Awards on April 12, 2010 in Los Angeles. She wore her hair in a medium length straight layered hairstyle that covered her neck but didn't touch her shoulders. Good length.

The ends were textured either by the scissors or razor. The bang length is ideal for a larger forehead that rests up from the eyebrows. The color is a combination of rosy brown and dark beige blonde.


Her hairstyle is easy to fix and easy to keep. Just blow dry and go. The first thing we notice about Autumn is her large round pendent that is attached to her neck chain. The next thing we notice are her remarkable smiling eyes.

She wears a warm shadow, eyeliner, lashes and mascara. Her brows are perfected to match her hair color. There is a slight pink film across her cheeks and a matt rosy pink color for her lips. The color of the pendant was a good choice for the color of her dress and her hair.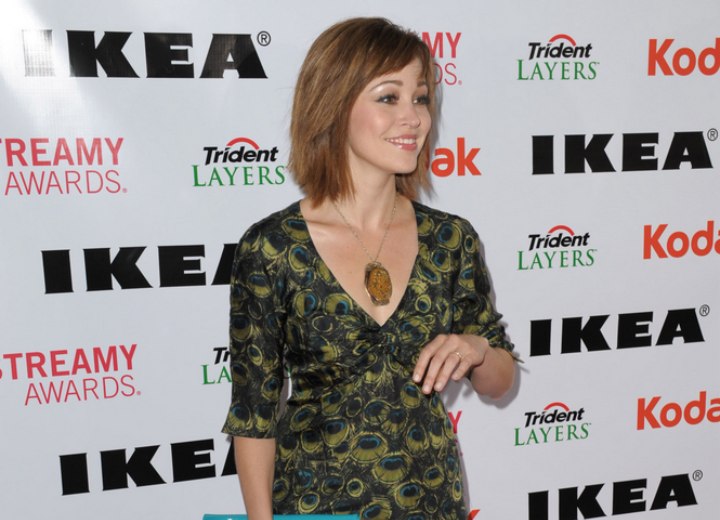 Related Post:
More Autumn Reeser hairstyles