Ashley Tisdale

At the Los Angeles Premiere for "Journey 2: The Mysterious Island" (February 2nd, 2012) Ashley Tisdale is seen with her now-blonde locks styled straight and full with just a hint of her natural brunette peeking from a panel on the ends and at the scalp.

The long razor cut allows for softly-textured ends to the hair. Her make-up application is in keeping with current trends and follows a neutral palette, with the soft pink lip and lush lashes to beautifully enhance her dark brown eyes.

Ashley is wearing a one-shouldered mini-dress of a sheer textured lace in an overlapping scalloping pattern, with inset lining to preserve modesty but allow for seductive "peeks" at nearly-bare skin.

The ensemble is complimented by nude shoes and a touch of gold and turquoise accessories with a long-strapped bag over one shoulder. It's a young look, but fits with a woman growing up.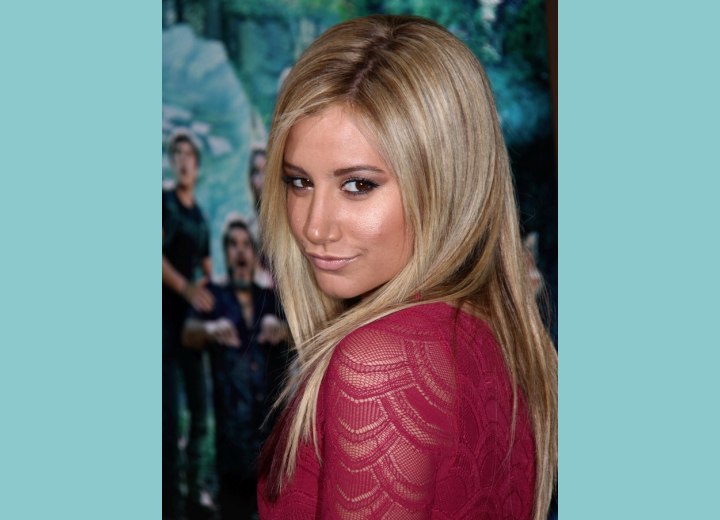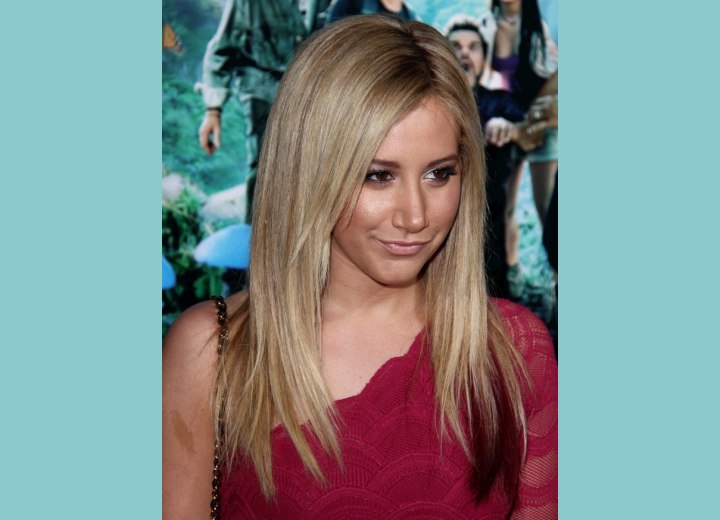 Related Post:
More Ashley Tisdale Hairstyles