Ponytail on the Side

The young star was monkeying around at the movie premiere of "Curious George" on January 28th, 2006.

Her small purse matched the movie while her outfit and hairstyle were all Ashley, showing her joyful and playful spirit. Her sandy blonde hair with platinum highlights was just as sunny as the ponytail on the side. Her long fringe was curved into the same direction, perfecting the dynamic of this fresh and youthful look.

A large flower not only hides the elastic that holds the ponytail together but it is also a very stylish and colorful accent. The base of the ponytail sits right behind her left ear and from there the hair comes down in a thick and wavy cascade all the way across her shoulders.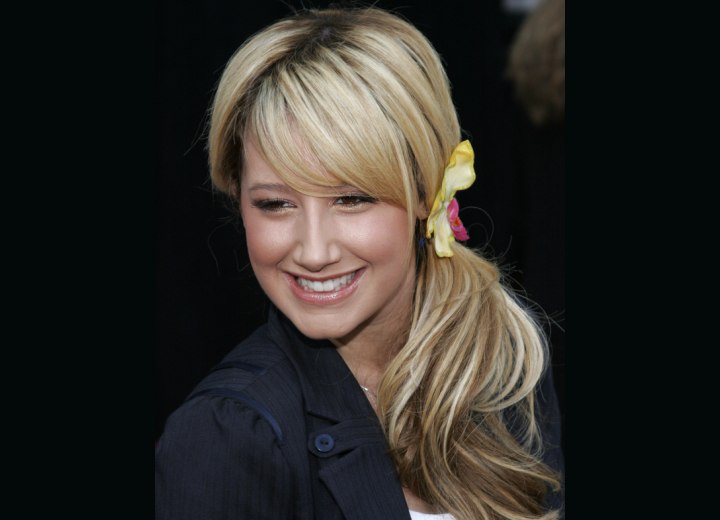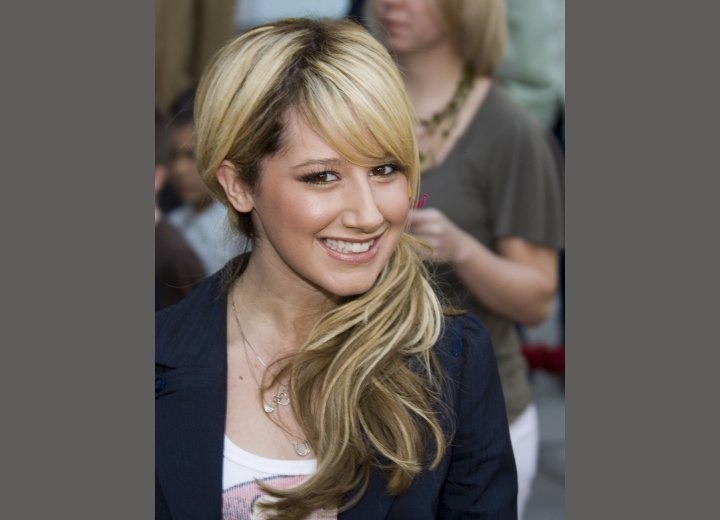 Related Post:
More Ashley Tisdale Hairstyles