Satin Smooth Hair
Everyone is always enthralled when Anne Hathaway walks into a room and mainly it is because of her big gorgeous brown eyes. She really rocked when attending the premiere of "Breaking Upwards" in Los Angeles on April 8, 2010 because she wore her long brown reddish hair in a satin smoothness that looked like glass.

There was a center half way circular part made and then the top of her hair was brought into the back and fastened into the lower crown. For a total sexy purpose there was a long thick strand left upon the side of her face. The hair along the sides and in the back were casually gathered below her shoulders.


The first thing we notice when we glance at Anne is her eyes and rightfully so as she wears a lot of make up to bring them out to be their best. Her brows are arched into a medium thickness and she wears eyeliner, lashes and mascara. A touch of blush and coral rose lip tint polishes her appearance with her black leather coat, silver looped earrings and long chain necklace.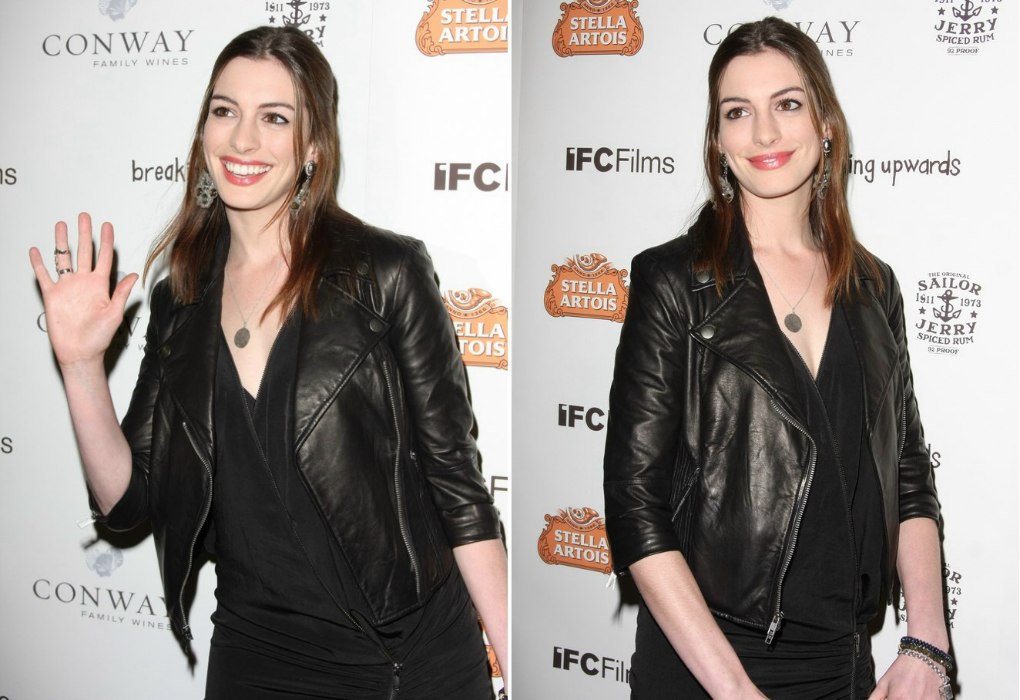 Tip: when you look good, you are going to feel good about yourself and a confident aura will radiant throughout the whole room.

Related Posts:
Long celebrity hairstyles
More Anne Hathaway hairstyles