Anna Passey's Side Braid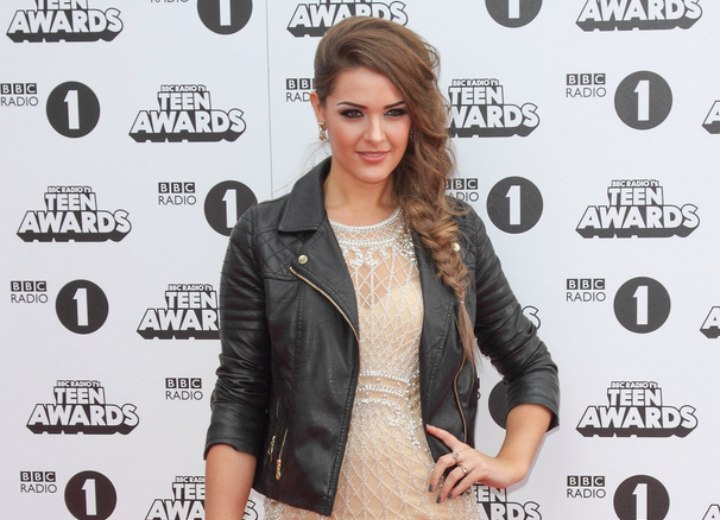 Click to enlarge

The 2014 BBC Radio 1's Teen Awards on October 19th had Anna Passey strutting down the carpet in style giving us a double dose of glam as she presented the perfect mix of leather and lace. She brilliantly layered her duo-look with a short and sweet champagne colored lace dress adorned with classic white pearl trim.

On top she was sporting a rocker-chic noir colored leather jacket, effortlessly coordinating with black ankle boots and matching clutch. Her style wasn't the only thing of envy that evening. Her perfectly executed asymmetrical glam-rocker braid quickly became a trending hot topic.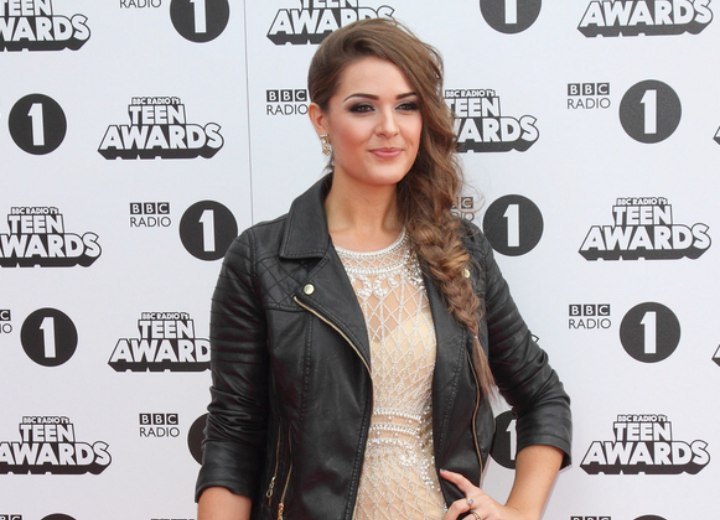 Anna's neutrally toned chestnut hair color is not too light nor too dark, it provides a perfect canvas for her to have an array of facial-cosmetic options without having to concern herself with whether or not her choice of makeup for the day clashes with her color.

Anna's hair is horizontally parted in half, from ear to ear. The top section (is from the top of the occipital bone up) will be sectioned off into a total six sub-sections for back-combing. Two parts on the left, two parts on the right and finally two parts in the back will be teased. As the hair is teased, hair spray is used and dried with an ionic dryer for a quick hold.

Next, the hair in the crown is left out (on top) while the remainder of the hair is brought to the side and large sections of hair are braided. After the braid is tied, the top section is brought down and combed over to the same side. Next, tendrils are selected at random to be curled and hair sprayed into place.

This tousled side braid really completes Anna's edgy-rocker look, like she just got done preforming a hit rock n' roll song for millions of fans.

By: Amber Bunyea
Related Post: More celebrity hairstyles