Alyson Hannigan's Partial Up-Style

Shown here on July 24th, 2003 at the Hollywood premiere of her film, "American Wedding", Alyson Hannigan is sporting a partial up-style of her long, red mane. Alyson's hair is razor cut with a few points of layering. The center parting divides the up-swept sides and top which are knotted at the center crown area.

The ends of the up-swept portion of the hair are curled to create a short fall while the hair of the lower crown and nape areas is styled for a sweeping fullness across the shoulders. A few tendrils loosened at the center of the forehead help to frame the eyes and tie the style together.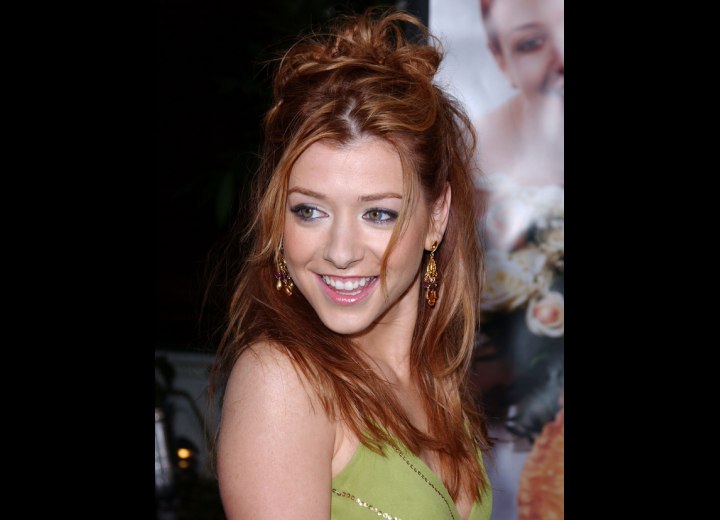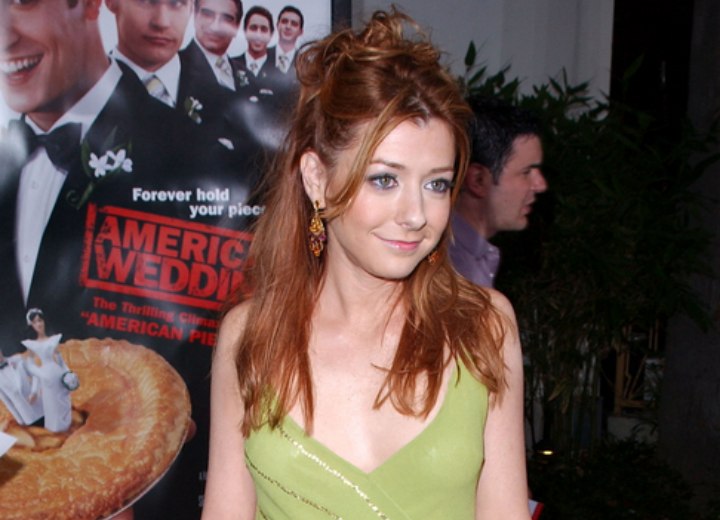 Related Post:
More Alyson Hannigan hairstyles