Allison Janney's Bob Cut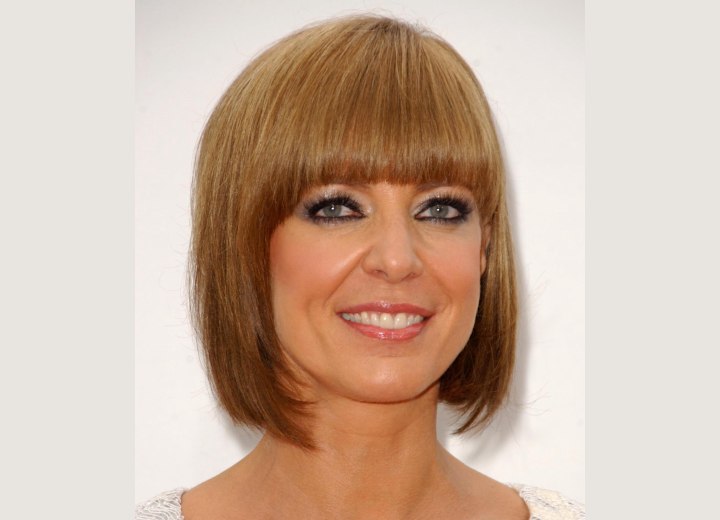 This retro bob is absolutely adorable! Allison Janney looked very mod at the Los Angeles premiere of "Hairspray".



We love her sophisticated hairstyle that she paired with a cute white mini dress. A longer version of the classic bob, Allison's cut falls about an inch or two past the chin line.

Rounded layers are added to bevel the ends under more easily. Thick, blunt bangs are cut to add drama and shape. The bangs round out past the eyes to help with framing. The dramatic fringe helps her hair look super thick.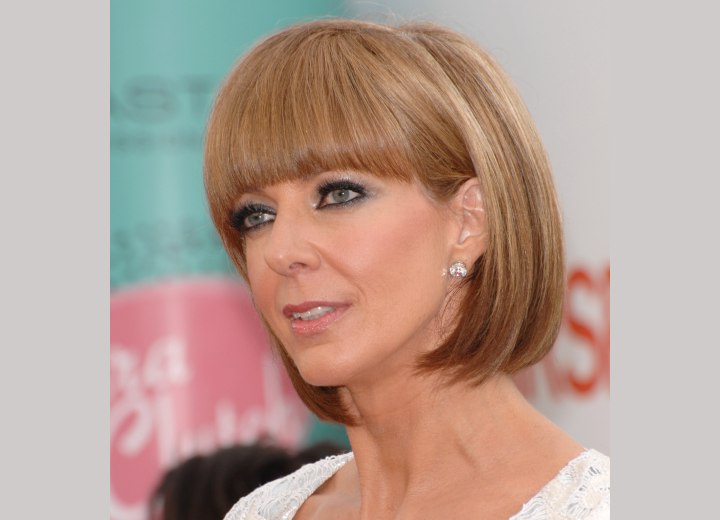 The overall shape of the haircut is square so the layers and the rounded bangs help add some softness to the look. Allison had her strands blown out straight and probably only used a round brush on the ends to flip the tips under and towards the face.

A flat iron helps to iron out any remaining frizz and polishes off the look. Mist some hairspray over your strands and brush through to finish the style and hold it in place.

The color is light brown with hints of gold that almost appears coppery in certain lights. Adding some warmth to your hair color makes it look rich and special. It looks like Janney had a few subtle highlights put in for added dimension. The overall color looks absolutely stunning!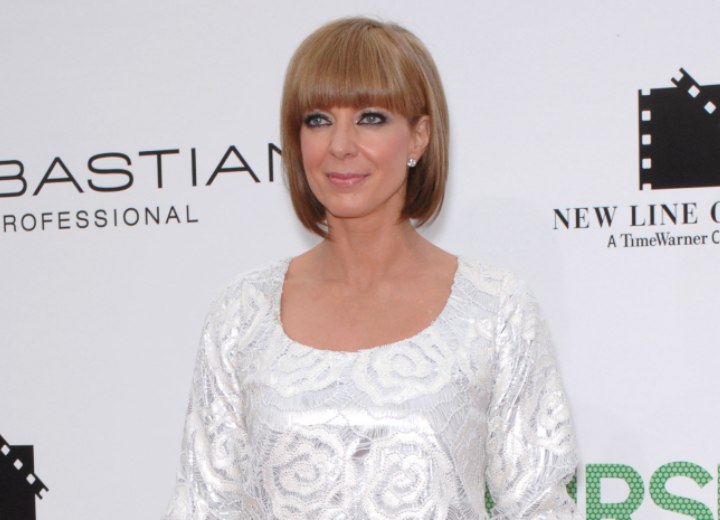 We love how elegant she appears with her hair tucked behind her ear. The cut is timeless and as Allison Janney proves, ageless. It's a fabulous version of a bob that is worth trying.

Photos by S. Bukley + Featureflash / Shutterstock

See also: More Allison Janney hairstyles