Mid Length Red Hair
For the world premiere of the hit movie "The Break-Up" Alicia Witt sparkles with a vibrant red and wispy hairstyle in Westwood, California (May 22nd, 2006).


With her hair cut to mid length and into a lot of layers this flattering shag style works perfectly with her face shape and also expresses her bubbly personality. The haircut is simple and basic. It can be super casual, sporty and even wild. Yet it has an elegant and glamorous side too.

Like the perfect outfit, this hairstyle can be dressed up or down. It is all about the context. Large earrings, that color-match her dress but also harmonize with the red of her hair give her a stylish look that is not too polished but very alive and fun. Perfect for a movie premiere and the after party.

The side-swept fringe is charming and since the color of her hair and her skin tone are in such great harmony she hardly needs any make-up.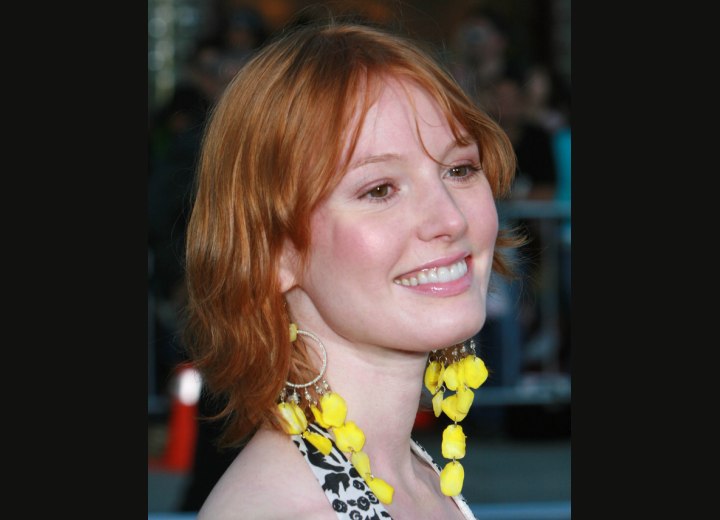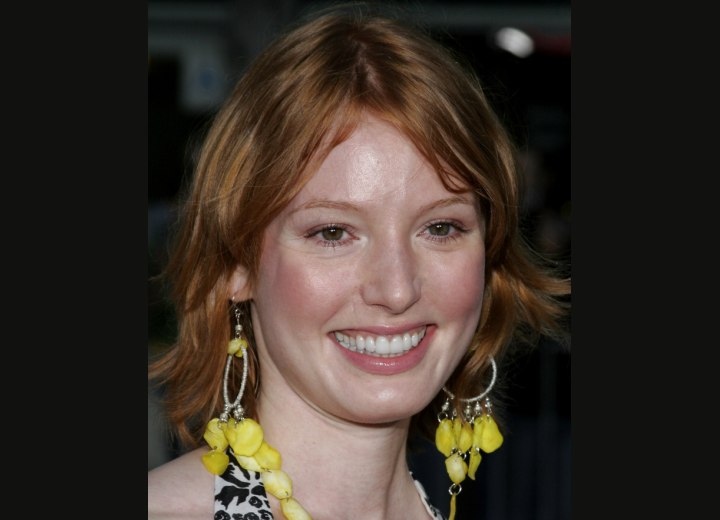 Related Post:
More Alicia Witt hairstyles