Bluntly Cut Bob
As we look at Alice Evans' pale blonde hair (March 5th, 2007) we can see, that she is wearing a Dutch girl or bob hairstyle that is cut bluntly about two inches down from her ears. Her top has a lithesome irregular side part that is collected over to one side and fastened with a hair clasp; allowing the hair to interlace with the rest of the hair on that side.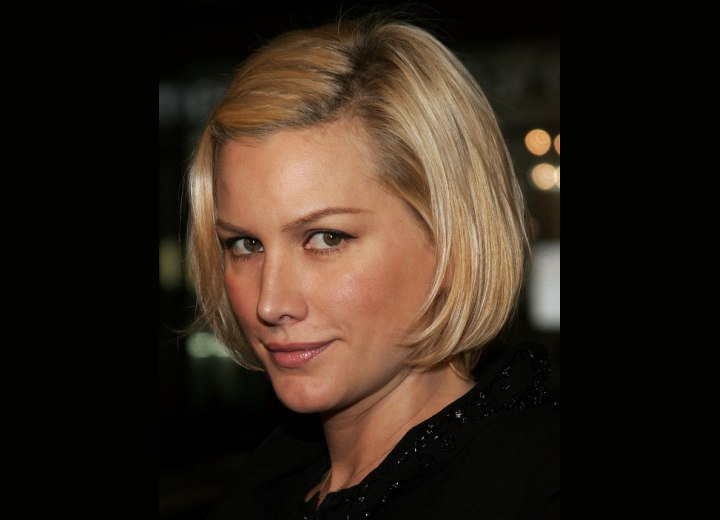 Click to enlarge


This hairstyle will be as easy for you to do, as tying your shoes. After you have gone through the ritual of washing, conditioning and gently towel drying your hair, prepare your hair to be blown dry with utilizing your favorite lotion, mouse or gel.

A favorite style for thin hair, sometimes a gel will give more volume. Use a medium round vent brush as you begin on the bottom of the back. Tilt the brush deeply under and close to the scalp moving the hair to go under. Repeat this process row by row all over your head.

When you have made a part on the top, blow dry small sections like you did the rest of the hair and clasp with an ornamental comb. After you are all done, comb through the hair and bring the ends forward just a bit. Spray or use smoothing crème as desired.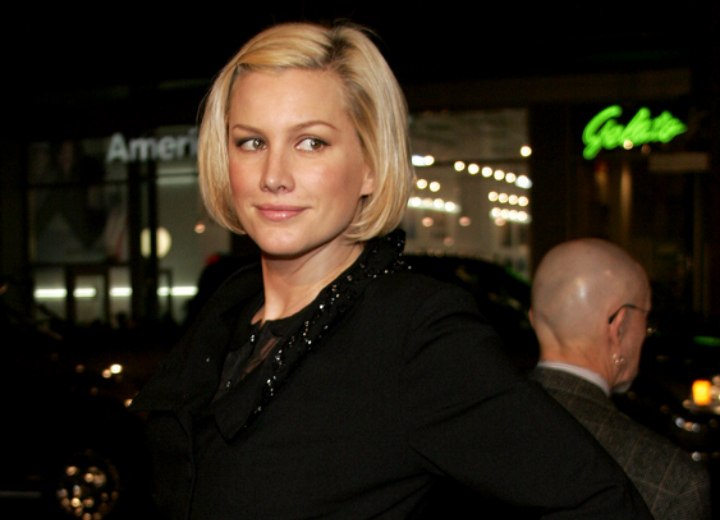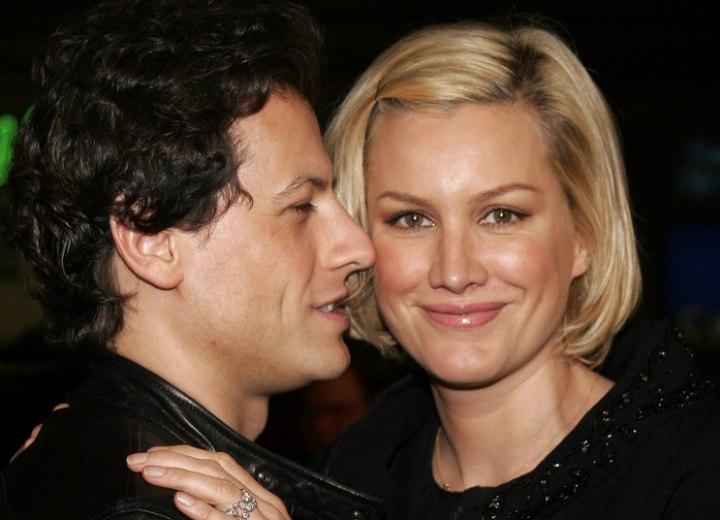 Related Post:
More Alice Evans hairstyles