Hairdo with a Flower
"Rise of the Machines" actress Alana Curry pays tribute to her Hawaiian upbringing on November 6th, 2004 with a large flower in her hair. Matching the color of her shirt, the botanical touch makes her appear fresh and ready for a long summer day, filled with sunshine and fun.


Her blond hair was bluntly cut to one length, a little bit over the shoulders. A side parting always gives a touch of sophistication to any style. Right the front is slightly tapered to allow for more lightness and movement of the look.

For this casual hairstyle all that needs to be done is to blow dry the hair over a large round brush, smooth it out and tuck your favorite flower or accessory on one side.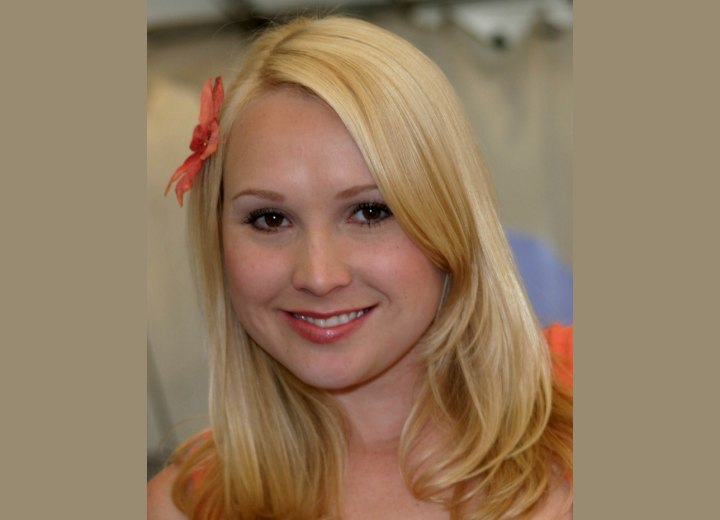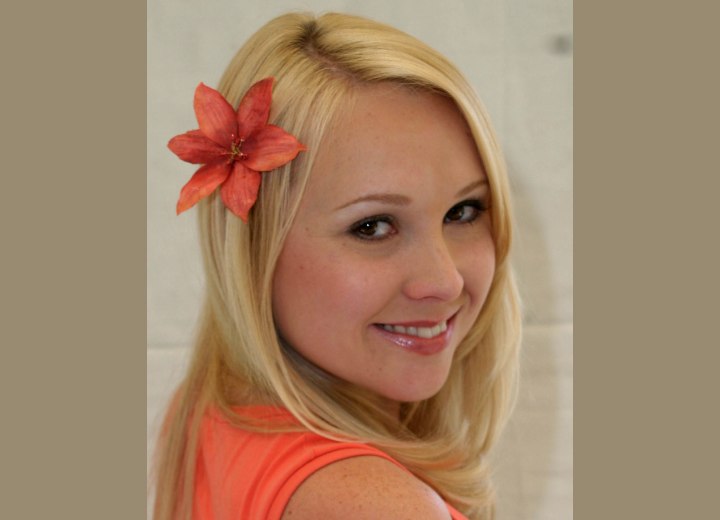 Related Post:
More Alana Curry hairstyles