Western Regional Winners
Angled Bangs


For the JJS Hair Group in Swindon this asymmetrical and heavily razor-cut hairstyle was their key to winning the L'Oréal Colour Trophy. Bangs are angled and thrill us with the color combination of brown and black that can also be found down the choppy sides.



There is texture galore all around and a refreshing funky flair. Even though the hair is straight there is movement by lifting some strands and spiking others out. Modeling paste is a good product to enhance some of the sharp tips and individual strands.


Hairstyle with Asymmetry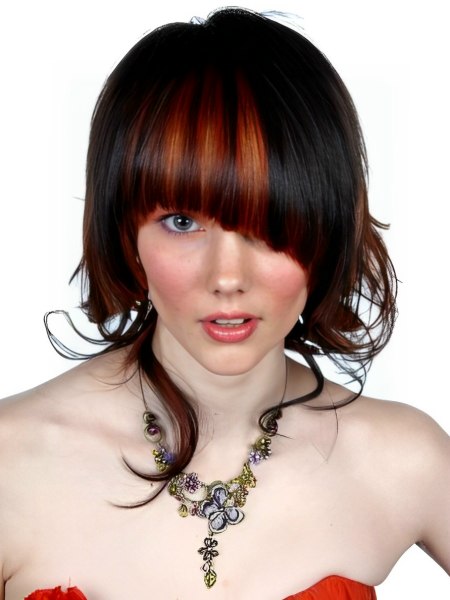 Angles and long tendrils with a round base shape seem to be inspired by a marine life form. This jellyfish brought a L'Oréal Colour Trophy back to Bristol for Central Studio. Asymmetry was the key to success with blunt and angled bangs. Twisting long tendrils play around her neck. The longest ones of these reach below the collar bone.

A shimmer of light illuminates her bangs. These highlights are highlighted themselves with a red and then a golden color in the center of this. A very artistic effect of flames and deep light is the result.


Long Layered Waves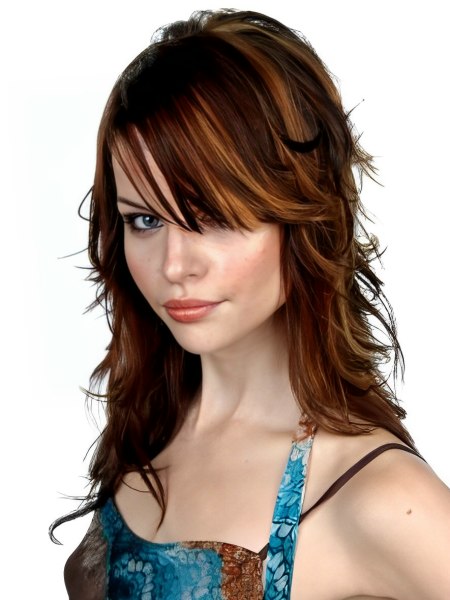 Blushes Salon of Cheltenham wowed the judges with this long, layered hairstyle and now have their own L'Oréal Colour Trophy. An angled part runs from the back center of the crown to the low side in front, which keeps the amount of hair fairly balanced on both sides while adding that special side part chic to the look.

The layers are slightly waved and styled with some tousling and accentuated, individual strands. More drama and beauty develop with the color effect of toffee streaks on a dark brown background that are applied in wide sections.


Spiky Men's Haircut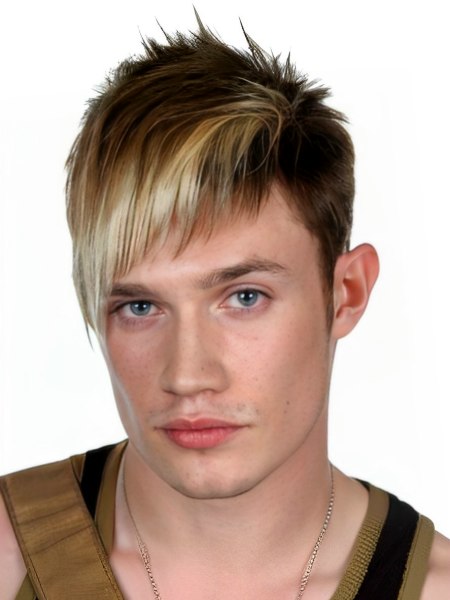 The Men's Image Award winner for Central Studio in Bristol was a spiky, angled haircut. A range of textures make it precious. One closely clipped side has an almost velvety texture and allows the diagonal fringe to shine in all of its blonde accented glory.

Its multicolor texture creates a line between his crown to below his eye on the opposite side. Styling gel or wax was used to spike up some of the very short strands on top.

Photo Credits: L'Oréal Professionnel